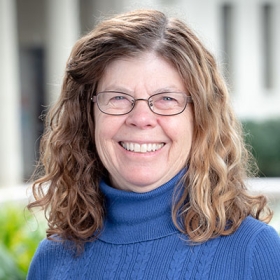 B.S., Emory University; Ph.D., Harvard University
Hours
Tuesday 8:30pm-9:30pm via Zoom, Wednesday 1:00pm-2:00pm, Friday 9:00pm-10:00pm and by appointment
Dr. Pollock teaches immunology, molecular biology, introductory biology, and Gender and Science.
She uses molecular biology and cell biology approaches to study the immune system. Her research centers on the immunoglobulin molecule; in particular, the regulation of immunoglobulin gene rearrangement during development, and the somatic mutation events that occur upon B cell activation.
Pollock has been published in Cell, Science, the Journal of Immunology, the Journal of Experimental Medicine, the Journal of Biological Chemistry, Proceedings of the National Academy of Sciences, and the EMBO Journal.