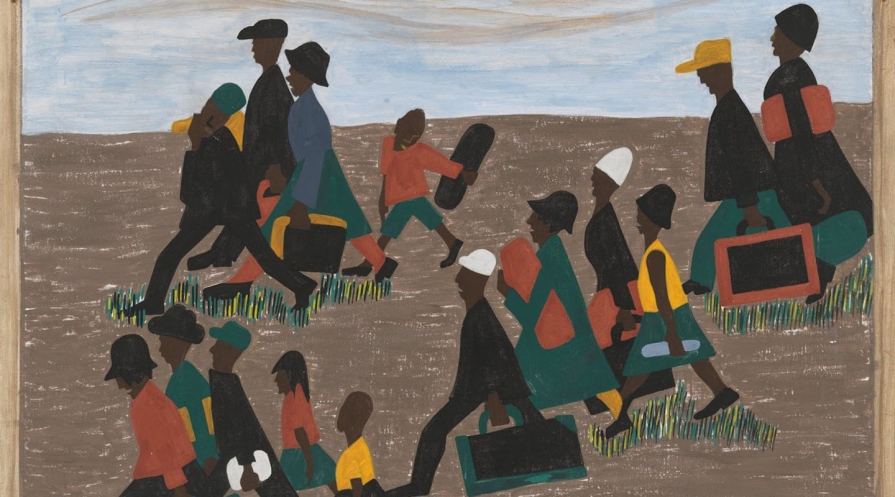 Humanities for Just Communities is a collaborative curricular and community-engaged initiative that introduces incoming and first-year students to the problem-solving power of the Humanities to advance social justice.
The program develops intellectual openness, flexibility, and empathy for moral reasoning while also cultivating skills in writing, interviewing, archival research, textual interpretation, digital communication, and storytelling. Each component of the program encourages students to engage in meaningful public dialogue, knowledge production, and a culminating social justice project. Come with us to draw upon the wisdom of the past and understanding of the present to imagine alternative futures!
The HJC initiative has been generously funded by the Mellon Foundation. Read more here
Image credit: A panel of the Great Migration series by African-American artist Jacob Lawrence titled "During the World War there was a great migration North by Southern Negroes." Museum of Modern Art/The Phillips Collection.