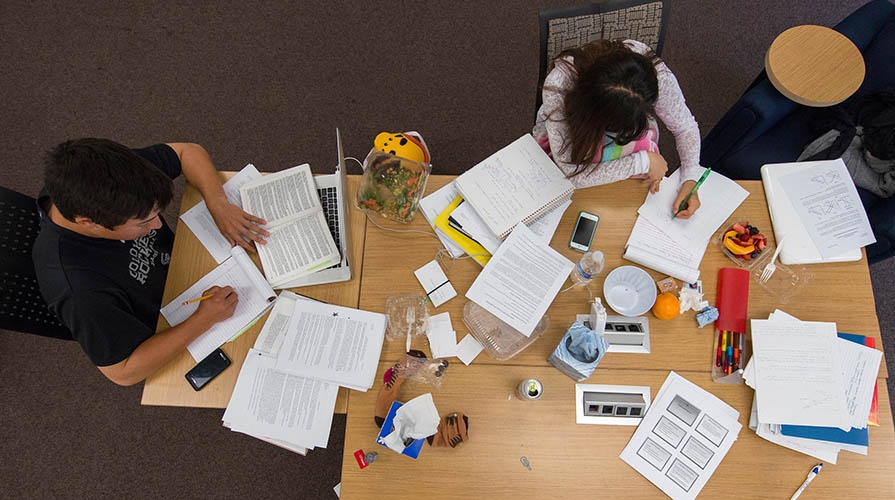 Learn more about the tests required for entrance to pre-health graduate programs.
Medical School: MCAT
The MCAT (Medical College Admission Test) is a standardized exam required for medical schools that grant MD, DO and DPM degrees. It comprises four sections: Biological & Biochemical Foundations of Living Systems, Chemical & Physical Foundations of Biological Systems, Critical Analysis & Reasoning Skills, and Psychological, Social & Biological Foundations of Behavior. Use this guide to see what's covered on the MCAT exam. Also, check out this MCAT FAQ page published by Princeton University.
Popular resources based on the post-MCAT questionnaire report:
MCAT Prep Commercial Products
*Disclaimer: The Office of Pre-Health Advising does not officially promote, sponsor or recommend any test preparation company.
Standardized Tests for Other Health Professions
Dental School: DAT 
The Dental Admission Test is a 4.5-hour-long test with four sections: Survey of the Natural Sciences, Perceptual Ability Test, Reading Comprehension Test and Quantitative Reasoning Test. To learn more, check out this DAT Guide. Here is a sample of the DAT test.
Resources:
Other Health Programs: GRE
Programs such as Veterinary Medicine, Physician Assistant, Nursing (Entry-Level MSN), Physical Therapy, Genetic Counseling, Occupational Therapy require the Graduate Record Exam. It includes Verbal Reasoning, Quantitative Reasoning and Analytical Writing. Here is a free sample test.
Optometry: OAT
All optometry schools require applicants to take the Optometry Admission Test. It comprises four sections: Survey of the Natural Sciences, Reading Comprehension, Physics and Quantitative Reasoning. Check out the 2020 OAT Guide for more information. Access test prep materials here.
Pharmacy: PCAT
Most pharmacy programs require the Pharmacy College Admission Test except California schools. It has five sections: Biology, Chemistry, Reading Comprehension, Quantitative Ability and Verbal Ability. Read the PCAT Candidate Information Booklet for more information.
Physician Assistant: PA-CAT
The Physician Assistant College Admission Test measures knowledge in prerequisites typically required. It covers nine subjects: Anatomy, Physiology, General Biology, Biochemistry, General and Organic Chemistry, Microbiology, Behavioral Sciences, Genetics, and Statistics. Read the PA-CAT FAQ Packet for Candidates.
Nursing: ATI TEAS
The ATI Test of Essential Academic Skills was developed to evaluate the academic readiness of applicants to health science programs, such as nursing programs. It has four sections: Reading, Math, Science, and English and Language Usage. Access test prep materials.