Your destination for information related to COVID-19 and Occidental's institutional planning for the coming academic year.
As Occidental College continues to monitor the COVID-19 pandemic, we will continue to update this website with the latest available information for our community of students, faculty and staff. As the health and safety of our entire community is our foremost priority, all planning is subject to the health and safety guidelines of the state and other professional agencies and will continue to evolve as necessary.
While we announced our plan to reopen campus this fall on June 15, changing conditions require continual review and reassessment. The situation nationally and in Los Angeles is not improving, and we do not have clarity yet as to whether L.A. County officials will move into Phase 3 and give colleges and universities the approval to resume normal operations.
You can expect a comprehensive update to the Occidental community about fall planning on July 15.
Free Summer Course
Thinking Through COVID-19: This interdisciplinary course invites returning and incoming students to think through different approaches to understanding COVID-19 and its interactions with the social, political and natural world.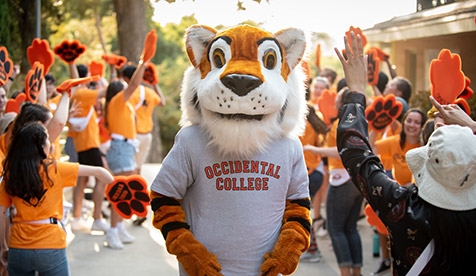 Virtually Oxy
Students may not be here on campus, but campus is still here for students! Stay connected and get engaged...virtually.