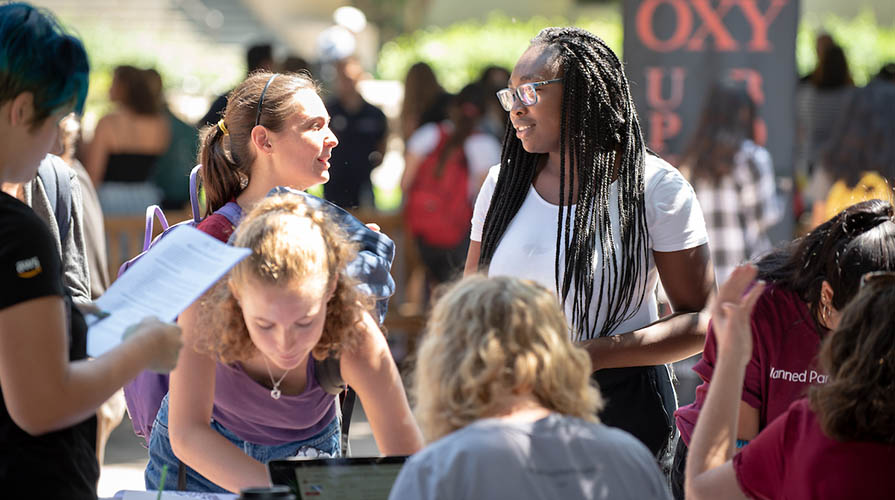 The Involvement Fair is a long-stading tradition at Oxy that takes place the second week of fall semester.
Each year, over 100 organizations and departments set up on the Quad to talk to you about what their organization is about and how your interests might connect with them.
Take some time to walk around, meet some new people (or reconnect with friends you haven't seen all summer). Maybe you'll sign up for a group's mailing list. Maybe you'll take a flier for an upcoming event. Even if you don't sign up for anything, the Involvement Fair can give you a sense of who does what on campus and what the coming year has to offer. It's the best place for you to comprehensively explore different options for getting involved on campus.