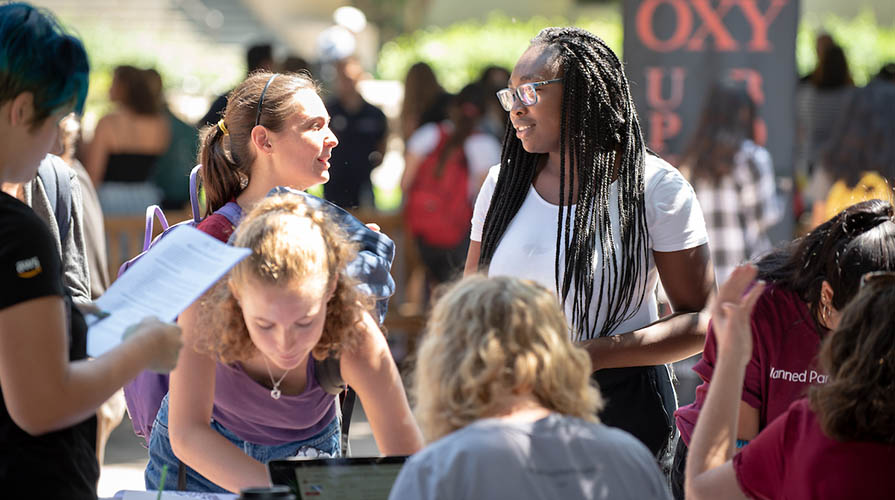 The Involvement Fair is a long-standing tradition at Oxy. This fall, we're in-person! Join us on Wednesday, September 8 from noon to 2:30 pm on the Quad
This event is an opportunity for clubs and departments to share information and engage with students who are interested in getting involved. Visit the different orgs, meet new people, or reconnect with people you haven't seen since last semester. 
To register for a table at the 2021 Fall iFair, CLICK HERE. The deadline to reserve your space is WEDNESDAY, SEPTEMBER 1.
The Involvement Fair can give you a sense of who does what on campus and what the coming semester has to offer. It's the best place for you to comprehensively explore different options for getting involved on campus. Also, if you're interested in starting your own club or org, CLICK HERE.
Thanks so much for visiting with our student leaders! If you have any questions or need addtional support, please email mrodriguez6@oxy.edu