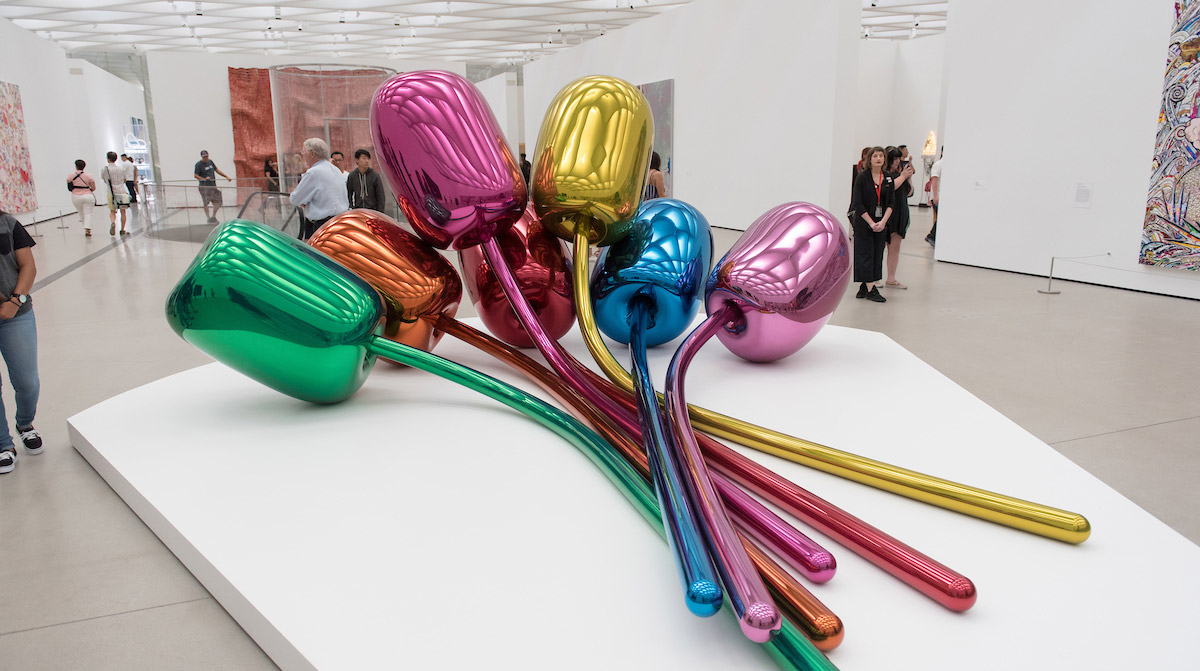 Experience museums, national parks, live music, and more—right from your computer!
Explore National Parks
Jump into the digital landscapes of some renowned National Parks. From the Mojave National Park to the Death Valley National Park, the Joshua Trees to the Redwoods, rocky mountaintops to lush valleys, survey it all!
LA County Parks from Home
Explore LA County's parks and trails with a virtual hike, get moving with free online fitness clases, or tap info your creative site with free online visual and performing arts classes from LA County Parks & Recreation.
Experience Art and Culture at Home
Thanks to modern technology, we can now travel around the world virtually at the click of a mouse. We can see the world from the top of the Eiffel Tower, experience the view in Ipanema, and witness the wonders of Egypt's pyramids. Screenflex is now offering a virtual experience that allows users to explore the art capitals of the world and download at-home activites and resources.
Virtual MOCA
The museum has created new and daily series that are available on moca.org and across MOCA's social media platforms: Instagram, Facebook, and Twitter. Moca hopes to continue to provide hours of meaningful, creative, and fun opportunities for all of us to connect during this moment of physical distance.
LA Plaza de Cultura y Artes Online Exhibitions
Enjoy some of the many exhibitions presented at LA Plaza—an institution of stories that makes known the role of Mexicans, Mexican Americans, and all Latinos in shaping the past, present, and future of Los Angeles.
The Broad's Un-Private Collection
Watch full-length talks from Broad's art talk series The Un-Private Collection. Upcoming programs in the talk series will be live-streamed directly on Broad's channel. #TheBroadFromHome
LA Mag's List of Live-Streamed Concerts, Virtual Museum Tours
A ton of entertainers, musicians, educators, institutions, and other creators are putting out content online right now. Many offerings are available as live stream concerts or experiences, so you can share that essential, communal experience with other people–wherever you might be sheltering.
Google Art Project - Street Art
There's been a global explosion of street art that has the colors, creativity and social commentary to rival the most poignant pieces of any museum exhibit – Google Art Project put a ton of it together in one place.
Soothing Sunday Patterns with Barnsdall Art Park Foundation
Knowing how important it is to stay inspired and create, Barnsdall Art Park Foundation, in conjunction with the Junior Arts Center, will be offering free art workshops via Zoom every Sunday from 10am-12pm through the end of May. 
Art Projects and Resources from the LA Dept. of Cultural Affairs
The City of Los Angeles has compiled a list of Arts and Educational Resources for Kids and Teens, Art Experiences, Artist Resources, Mental Health Resources, Local, State, National and International Agencies.
Billboard's List of Live Concerts Streaming
With venues and bars shut down from coast-to-coast, here's your guide to the best live-streamed music content right now.
Virtual Disney World
Virtually experience Walt Disney World attractions, shows, hotels, monorails, trains, boats, park areas, and more within an interactive 360º video environment.
Additional Resources
Fast Company's List of Drawing Classes - Some of the world's most famous illustrators have stepped up to create virtual resources and free classes for kids, parents, and anyone else who needs a creative break in the midst of the pandemic.
Creative Capital Arts Events During the COVID-19 Outbreak - A list of events that have moved online due to the crisis, in an effort to support artists, arts professionals, and cultural organizations, as well as to provide an enriching experience for those isolated at home as COVID-19 continues to spread.
Spaceland Productions' Artist Support Initiative - Spaceland Productions put together a guide with several resources to help support artists and the music community during this time.