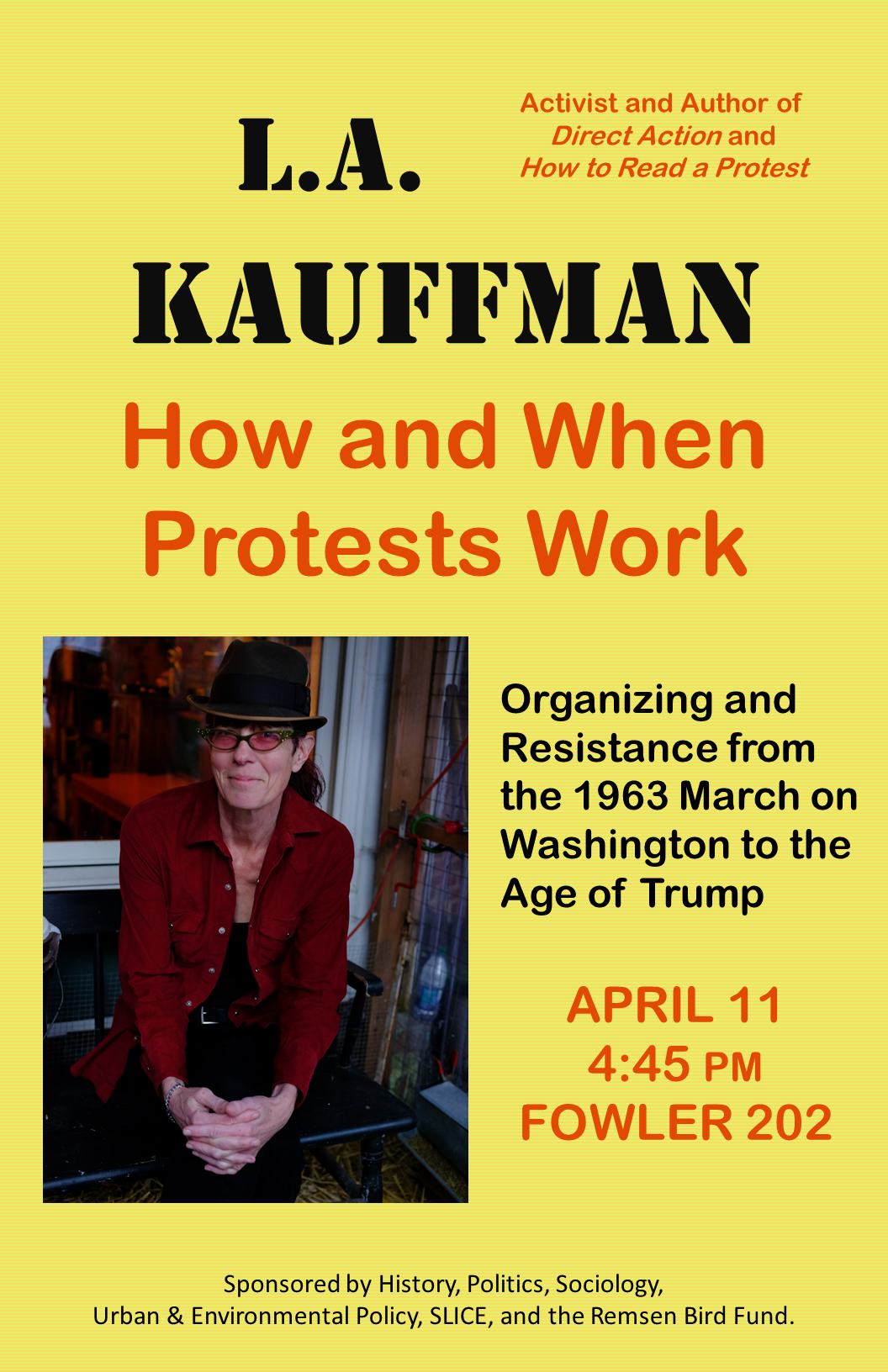 We are living through an unprecedented era of protest.
Beginning with the nationwide Women's Marches in January 2017, more Americans have participated in street demonstrations since Donald Trump took office than at any comparable period in U.S. history. In this talk, longtime organizer and author L.A. Kauffman will explore what makes the surge of activism over the past two years different from prior waves of protest in America, and examine the ways these demonstrations have and have not translated into actual change. How has the nature and structure of grassroots movements changed since the time of the legendary 1963 March on Washington, and how does that affect both their resilience and impact?  
About
L.A. Kauffman has been a grassroots organizer for more than 35 years. She was the mobilizing coordinator for some of the largest demonstrations in U.S. history -- the massive Iraq antiwar protests of 2003 and 2004 -- and has played a leading role in numerous other movements and campaigns. She is the author of How to Read a Protest: The Art of Organizing and Resistance (2018) and Direct Action: Protest and the Reinvention of American Radicalism and writes for The Guardian, n+1, Frieze, and many other outlets.