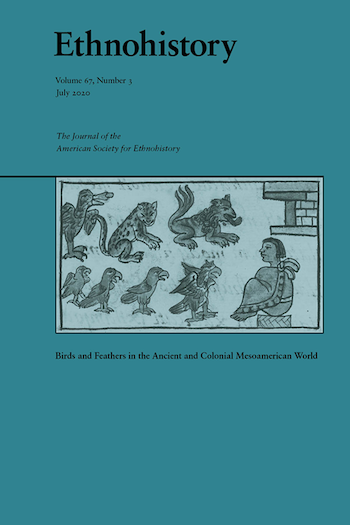 From Duke University Press (publisher):
"This special issue [of Ethnohistory] reconstructs the integrated roles of real and symbolic birds and their feathers in ancient and colonial Mesoamerican and trans-Atlantic societies.
"By foregrounding indigenous knowledge and value systems, the contributors reexamine the significance of birds and feathers in constructions of the natural world, philosophy and religion, society and economics, and artistic practice.
"Read the introduction, made freely available."
Contributors to this issue include Dr. John McCormack, Oxy Associate Professor of Biology and Director and Curator of Oxy's Moore Laboratory of Zoology; and Dr. James Maley, Collections Manager of the Moore Laboratory of Zoology.