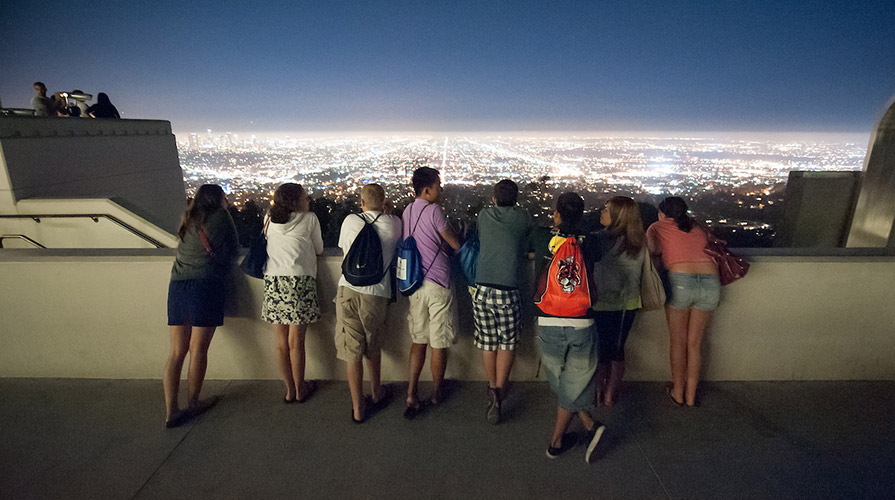 The city of Los Angeles is one of the most dynamic metropolitan environments in the world and is an unparalleled place to study the intersection of the natural and cultural spheres.
One of the objectives included in Occidental's Strategic Plan is to "expand the depth and breadth of opportunities for students to engage in experiential and academic activities that are directly connected with the environment, cultural, economic, political, scientific and social institutions, issues and programs in Los Angeles."
The L.A. Encounters program supports this objective by providing funding for faculty members who wish to enhance their courses by taking advantage of resources, both cultural and natural, within the greater Los Angeles area. Past trips have included visits to museums, libraries, film screenings, plays, operas, concerts, walking tours, lectures, botanical gardens and zoos, cultural festivals, local schools, government agencies and NGOs, community events, and more. In all cases, these trips are intended to complement the classroom experience and to allow students to more fully engage with the city.
How to Apply for Funding 
Proposals can be submitted using the online form linked below. There is no deadline for funding requests; proposals will be reviewed as they come in. While we try to respond to all requests within one week, during busy periods it may take longer. 
Proposals are now being accepted for Spring 2020. 
Please allow up to one week to recieve a response to your proposal. If you have questions about the status of a request, please contact
laencounters@oxy.edu
.