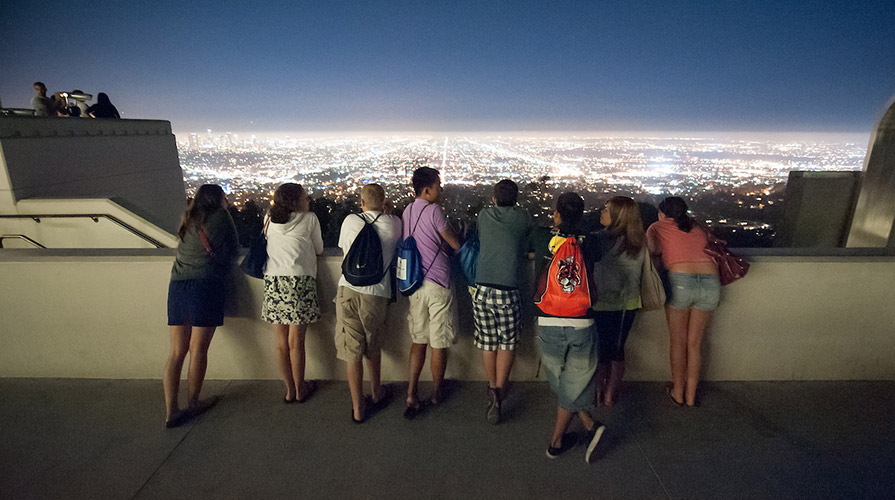 The city of Los Angeles is one of the most dynamic metropolitan environments in the world and is an unparalleled place to study the intersection of the natural and cultural spheres.
Fall 2022 Information
We are now accepting proposal for trips during the Fall 2022 semester. Please note that we receive a large number of proposals at the beginning of the semester, so it may take longer than usual for us to respond. 
Please review our COVID Health & Safety Guidelines prior to submitting a proposal. 
Our Mission:  The L.A. Encounters program supports initiatives within Occidental's academic program that expand the depth and breadth of opportunities for students to engage with the community, culture, and environment of the greater Los Angeles region.
Student Learning Outcomes & Assessment
There are many different ways in which an L.A. Encounters-sponsored trip might complement or add to a course's learning outcomes. When you propose a trip, we ask you to indicate whether any of the outcomes listed below are applicable. You also have the option of providing your own learning outcomes. Following your trip, we will provide you with an anonymous survey to distribute to trip participants containing questions linked to your indicated outcomes. 
Common Student Learning Outcomes:
Trip participants will gain a better understanding of topics/concepts covered in the course(s).
Trip participants will feel more connected with Los Angeles and/or the surrounding region.
Trip participants will develop a sense of community with others in the course.
Trip participants will connect with a community organization or community partner.