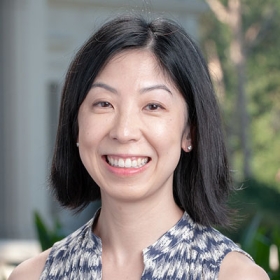 B.A., UC Berkeley; Ph.D., MIT
Department Chair, Economics
Lesley Chiou's research is in the areas of Industrial Organization and Applied Econometrics. Her recent work focuses on consumer behavior and firm competition in Internet markets.
Please send questions for the department chair to econ@oxy.edu.
---
My primary fields of interest are Industrial Organization and Applied Econometrics.
Empirical applications of my work include the Internet, retail, and arts and media markets. I apply a broad range of econometric methods from structural estimation to natural experiments.
Current research interests
platform markets
online advertising
Internet search
competition between online and offline firms
consumer response to pricing
Papers under Review
Published and Forthcoming Papers
I teach five courses during the two-semester academic year, and my courses span all levels of the curriculum.
Econ 250: Intermediate Microeconomic Theory
Econ 272: Applied Econometrics
Econ 302: Industrial Organization
Econ 495: Senior Seminar
Econ 498: Honors Seminar