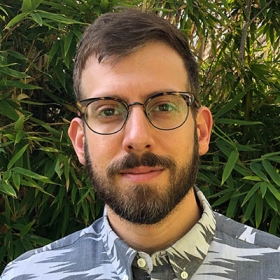 Assistant Professor, English
B.A., Haverford College; M.A., Princeton University; Ph.D., Princeton University
Ross Lerner specializes in medieval and Renaissance British literature, especially poetry. Read his Oxy Story profile.
His first book, Unknowing Fanaticism: Reformation Literatures of Self-Annihilation (Fordham, 2019), explores the crisis of religious fanaticism in Reformation Europe and its effects on politics and poetry. He is also at work on a study of punishment and the theological, political, and poetic implications of "civil death" in the premodern Atlantic. His essays on Renaissance poetry have appeared in The Journal of Medieval and Early Modern Studies; SEL: Studies in English Literature, 1500-1900; and Knowing Faith: Literature, Belief, and Knowledge in Early Modern England, ed. Mukherji and Stuart-Buttle. Other interests include: poetry and poetics more generally, critical theory, religion, American Studies and African American literature, and race and incarceration.
Ross received his BA from Haverford College and his MA and PhD from Princeton University. Before joining Occidental, he taught at Princeton University, Haverford College, and prisons in New Jersey. He is the former Academic Coordinator for the humanities and social sciences at Princeton's Prison Teaching Initiative.
Sample essays: