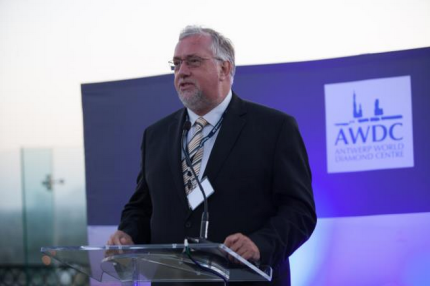 Ambassador Rudi Veestraeten, the Consul General of Belgium in Los Angeles, visited the McKinnon Center today to visit Professor Derek Shearer's class on Sports and Diplomacy. 
Mr. Veestraeten started his diplomatic career in January 1987. He held functions in Niamey (Niger), Sofia (Bulgaria), Bangkok (Thailand), Nairobi (Kenya), Brussels, Washington, D.C. and again Brussels before his assignment as Ambassador in Bangkok (Thailand).
Currently, Mr. Veestraeten is Consul General in Los Angeles covering 13 states of the West. His focus is economic and cinematographic diplomacy.
Mr. Veestraeten is married with Mrs. Mireille Swinnen since 1987, and together they have two daughters, Sara (born in 1989) and Eva (born in 1991), both currently living in Belgium.