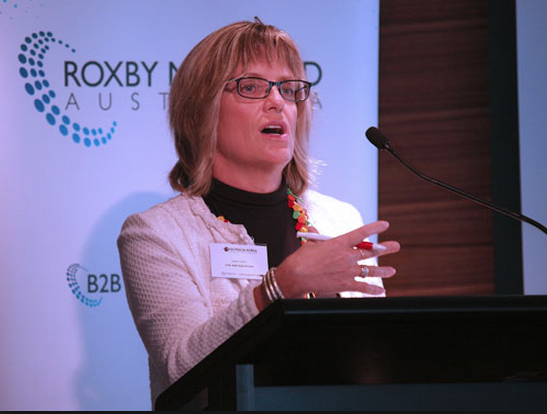 Karen Lanyon, the Australian Consul-General, visited the McKinnon Center today to speak to Professor Derek Shearer's class on Sports and Diplomacy. Karen Lanyon commenced as Australian Consul-General in Los Angeles in July 2012.
Ms Lanyon is a senior career officer of the Department of Foreign Affairs and Trade with extensive experience in the Department, including our bilateral relationship with the United States. Prior to her posting to Los Angeles she was based in Sydney as the Department's State Director and before that she worked in Canberra as Assistant Secretary, Africa Branch and Assistant Secretary, Public Diplomacy Branch with oversight of the Department's international public affairs and cultural programs.
Ms Lanyon previously served overseas as Minister Counsellor at the Australian Embassy in Indonesia; Deputy Head of Mission in Cambodia; and had earlier postings in Jakarta and Singapore covering trade/economic and political affairs. She also has experience in multilateral trade and environmental negotiations, regional engagement with ASEAN and was a member of the APEC Task Force on Counter Terrorism.
Ms Lanyon holds Bachelor of Arts and Bachelor of Law degrees from the Australian National University and was admitted as Barrister in NSW. She is married and has one son.