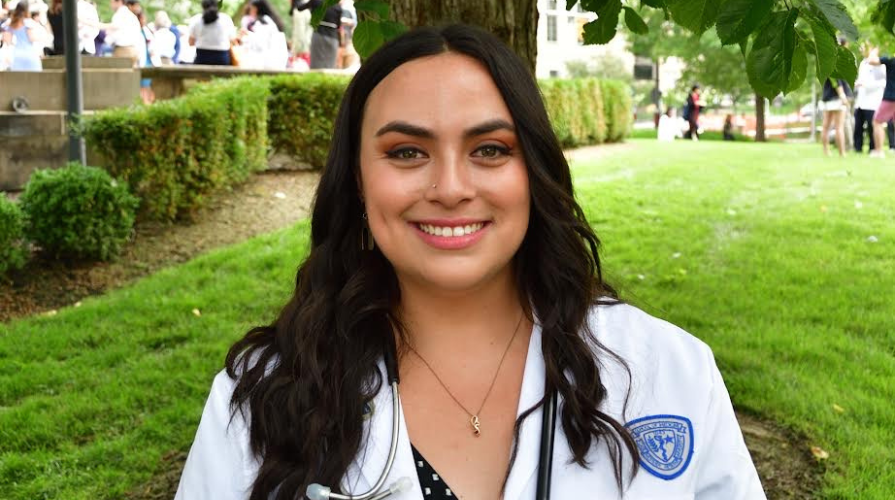 Major: Biochemistry
Destination:  Case Western Reserve University, School of Medicine, M.D. Candidate '27
How do you think Oxy prepared you for medical school?
Beyond the top-notch and well rounded liberal arts education that instills critical thinking and communication skills, and the endless extracurricular opportunities, Oxy prepares you to be an active citizen. Oxy provides the framework to start understanding important topics such as equity, social justice, social and societal determinants of health. These concepts are integral for grounding your healthcare work. I feel prepared to engage in advocacy efforts because Oxy encouraged me to partner with surrounding communities on important social and public health issues.
What experience(s) helped you decide that you wanted to be a healthcare provider?
My most meaningful experience, that helped me realize that I enjoy direct patient care, was working as a resident care associate/resident medication associate ("caregiver") at a memory care facility. I had the privilege of developing meaningful relationships with my residents who had dementia and their families.
What advice do you have for prospective or current students? 
Do what you love!!! Be true to yourself. Enjoy the journey as much as possible. The healthcare space/higher education is a small community, so learn from one another and lift each other up.
Why did you choose Case Western Reserve University School of Medicine?
Case Western Reserve SOM appealed to me for these reasons: the curriculum; small group learning and flipped classroom; pass/fail; mandatory class time is only from 8am-10am, a lot of "independent study" time; opportunities for community work (public health and advocacy pathways), and research opportunities (12-week summer research experience between M1 and M2).