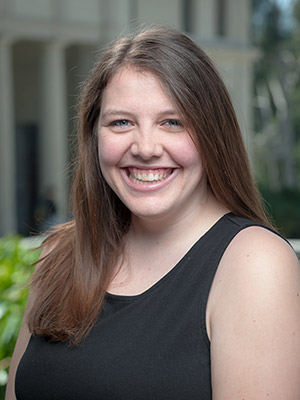 Major: Kinesiology
Destination: MS in Physician Assistant Studies, York College
Why do you want to be a Physician Assistant? 
I always loved that medicine was a perfect mix between science and helping people. I chose to become a PA because I loved that I would maintain my autonomy as a provider while also having a lot of flexibility in my career. I get bored easily so the fact that you are always learning new things and that I could switch specialities without having to go back and do another residency was a huge perk for me! I also wanted to be a part of a team, which is a big emphasis for PAs. I was originally pre-med, but after doing my research and talking with MDs and PAs I decided becoming a PA was the better path for me and I haven't looked back!
What did you do during your gap year?
I did a lot during my gap years and I certainly have things I would change if I could do it all over again. I started my clinical experience as a medical scribe, then as a phlebotomist, and I have been working in my current position as a medical assistant for one year now. I also shadowed an emergency medicine PA and shadowed the podiatrists performing surgery, and I have also been heavily networking with PAs from other specialties for mentoring and shadowing opportunities. I have volunteered in the emergency department of my local hospital as well. Lastly, I have been finishing taking my final PA prerequisites. I chose to study abroad while at Oxy, which was the best decision, but it left me unable to finish all my prereqs during undergrad.
How did you get there from Oxy? 
After graduating and moving across the country I was a little unsure of what I wanted to do to best prepare myself for PA school. My first post-grad job was actually working for a bank. It gave me the financial stability to make a game plan to prepare for PA school. I initially wanted to go back to school to get my medical assistant certificate, but I ended up deciding I didn't want to delay applying by one year and to take out student loans, which led me to look into other medical positions with minimal training. I found my medical scribing position through intense Google searching, and worked as a scribe while I got my phlebotomy certificate from a local community college. That certificate is what helped me get a job as a phlebotomist. It also helped that I made connections from volunteering in the hospital that were useful when I was applying to work at that same hospital. I ended up being very unhappy in my phlebotomist position, primarily due to scheduling issues that caused me to not get the patient contact I needed for PA school, so I decided to apply for new jobs and post my resume on websites like Indeed and LinkedIn and mark that I was open to recruiters. I am at my current position because the office manager saw my resume and reached out to me for an interview. I was a tad hesitant because the position was part-time, but I interviewed and had a great time. For a few months I worked part-time as a medical assistant and per diem as a phlebotomist, although I am now working full-time as a medical assistant since our office hours increased. I believe that a lot of luck allowed me to be where I am today, but with each clinical experience I became better qualified for the next job I looked for. And in the end, all three of the positions I held are going to help me become a better PA.