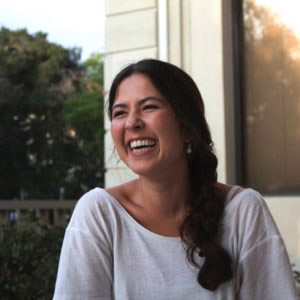 Major: Biochemistry
Destination: MD-Ph.D., Jacobs School of Medicine and Biomedical Sciences at the University at Buffalo
Why do you want to be a physician scientist?
The most transformative experience of my college tenure has been carrying out interdisciplinary research with Dr. Hill (my chemistry supervisor at Oxy) and an ENT lab at UC Irvine medical school. Our research focused on developing novel electrochemical technologies to remodel collagen-rich tissue based on their inherent molecular structures. The potential of these methods to replace invasive open surgery, enabling widespread access to affordable and highly accurate surgical procedures truly motivated me. With a growing interest in medicine, I participated in clinical shadowing at CHLA, where I was touched by the doctors' dedication and the exceptionally collaborative patient care environment. These experiences have cemented my resolve to work in Academic Medicine, where I can contribute to both the medical and research communities. Ultimately, I am committed to a career that enables me to combine my social skills, interest in service, and scientific curiosity.
What did you do during your gap year?
After graduating in 2018, I taught the laboratory section of General Chemistry II at Oxy and continued my work in the chemistry research lab.
How did you get there from Oxy?
I was born in Paris and grew up speaking Korean, English and French before I moved to Los Angeles to pursue a liberal arts education at Occidental College. Professors have been incredibly supportive during my time at Oxy and I am grateful for their mentorship. I am also very appreciative of Oxy's liberal arts curriculum, which has enabled me to minor in Ethnomusicology, study abroad in the UK, have work-study jobs, participate in Chemistry research (… and explore Los Angeles!) while studying Biochemistry and applying to medical school.