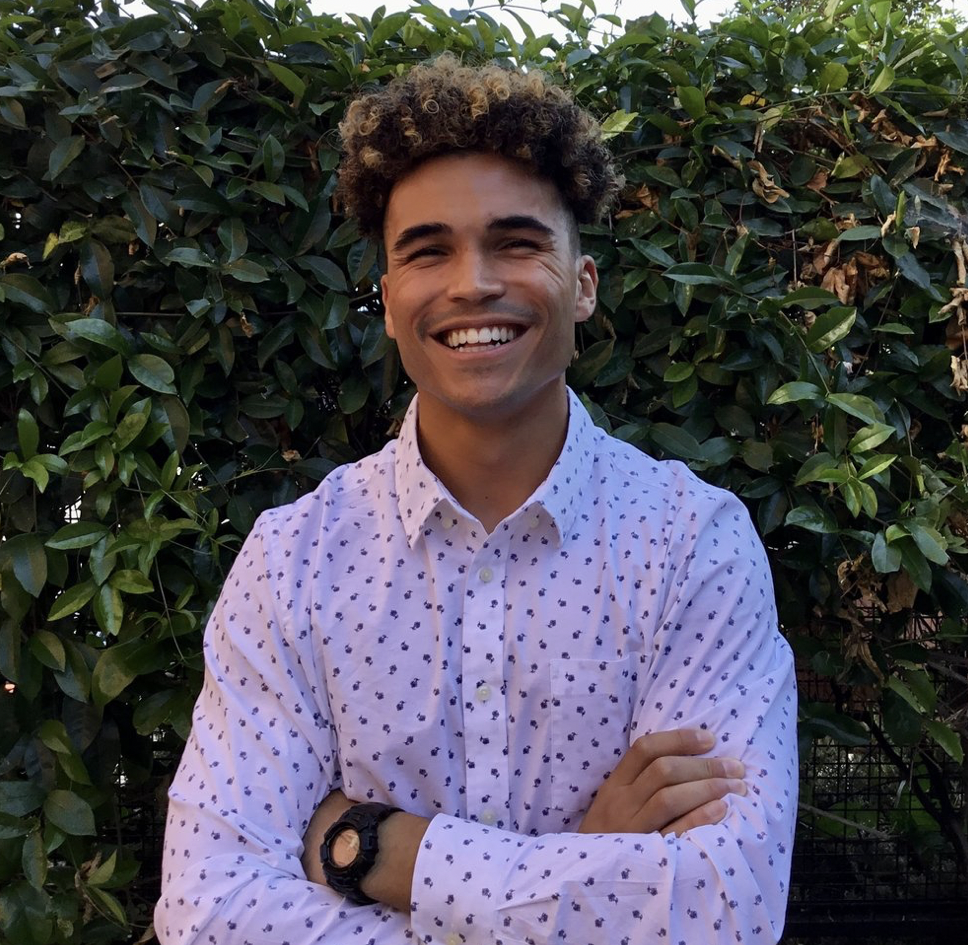 After studying Kinesiology at Oxy, Connor attended USC's Doctor of Physical Therapy program and is now completing a 13-month Orthopedic Residency through USC.
Connor Pendleton (he/him/his)
Physical Therapist (PT, DPT) at NeuroSport Physical Therapy
Doctor of Physical Therapy at USC / 2019-2022
Please list information about your medical residency, medical fellowship, or other specialty training program. What specialty? Where?
I am specializing in orthopedics by completing a 13-month Orthopedic Residency through USC, which consists of treating patients at a USC-affiliated clinic, teaching within the DPT program at USC (I teach gross musculoskeletal anatomy and help students in the cadaver lab), shadowing orthopedic surgeons, conducting my own research, completing literature reviews, and completing additional didactic educational courses with some of the best physical therapists in the country. 
What factors helped you decide to apply and also enroll in this program?
It was the top school in the nation, it's relatively close to home, and I could continue to enjoy all of the things I love about southern California while pursuing my degree! Also, every physical therapist I had ever met from USC was so inspirational and I wanted to follow in their footsteps.
What's the most fulfilling or most interesting aspect of your work? What's the most challenging aspect?
The most fulfilling aspect is knowing that by helping someone move better or reducing their pain, I'm adding on days to their life that they can spend doing whatever brings them joy with their loved ones. I also love that I can empower people to make lifestyle choices that change how they navigate the world everyday and be an advocate for them in our complicated healthcare system. The most challenging aspect is accepting that I am not a miracle worker; I simply cannot help/fix/etc. every person that walks through the door. Also, wrestling through low points in people's lives with them can be very challenging as well.
If you took a gap year before applying to medical or health profession schools, describe what you did. 
I worked at Dr./Professor Kirk Bentzen's physical therapy clinic (Adventist Health - Glendale Therapy and Wellness Center) as a physical therapy aide, finished up a few pre-requisite courses, applied to DPT programs, and did a little bit of traveling!
What experiences helped you decide that you wanted to be a healthcare provider?
I've been taught from a young age to put the needs of others before my own, and once I fell in love with kinesiology and the science of the human body, I was led in the right direction by some amazing mentors, tried working in a physical therapy clinic, and the rest was history. I thought "what could be more fulfilling than playing a part in giving people their life back, and empowering them to live a healthy lifestyle to do what they love with the people they love for the rest of their days?"
Do you have any other advice you'd like to share with pre-med or pre-health students?
Accept that it's okay to fail and recognize that even the smartest people you know didn't get their wisdom overnight. Embrace uncomfortable situations, embrace pressure, embrace making mistakes and learning from them. We are all life-long learners - trust the process and enjoy the journey. You don't need to be perfect to help the people around you in a powerful way. You just need to care.