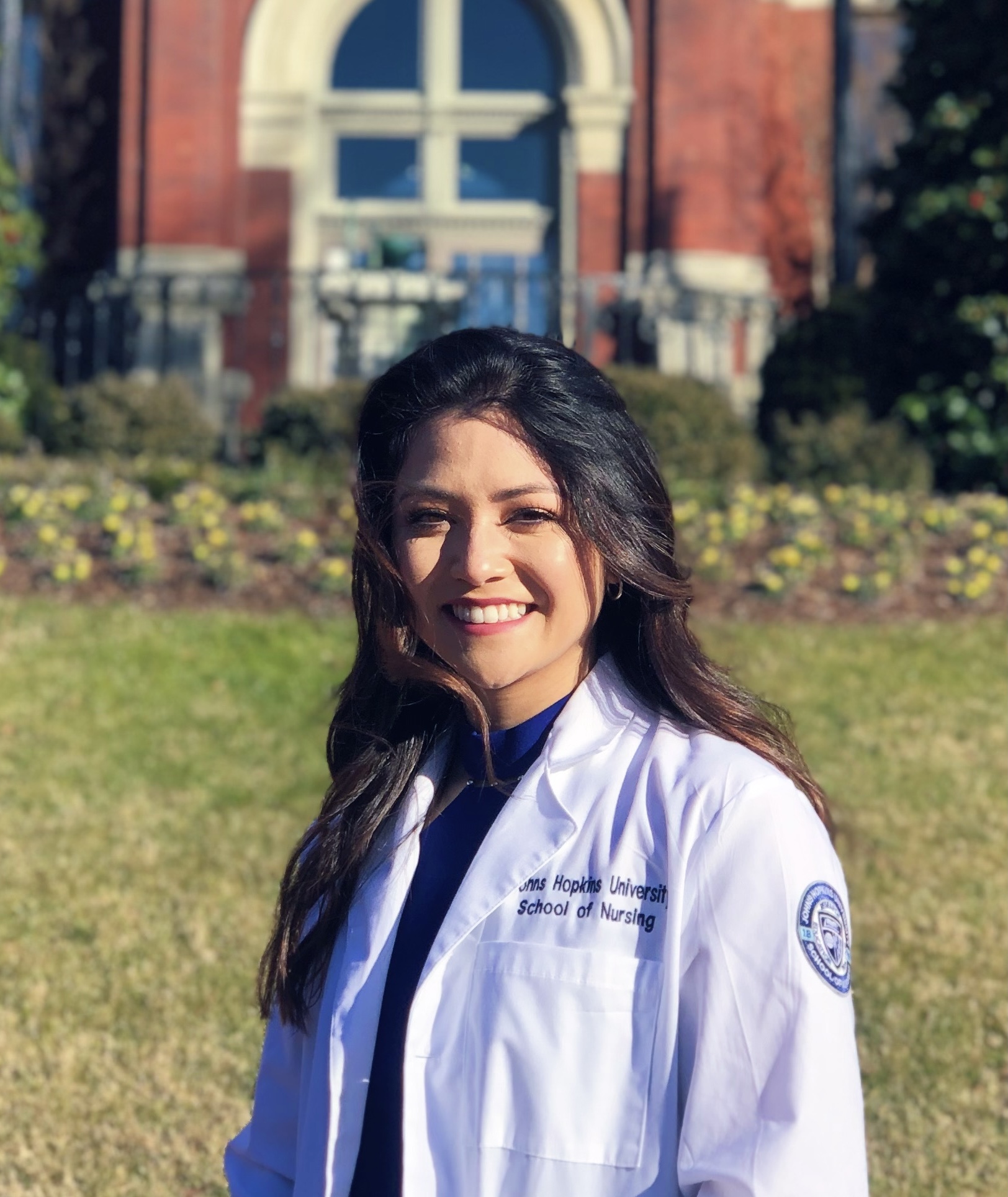 After majoring in sociology and minoring in English at Oxy, Madi went on to the Master of Science in Nursing program at Johns Hopkins University.
Madi Hallare (she/her/hers)
Master of Science in Nursing at Johns Hopkins University / 2021-22
What factors helped you decide to apply and also enroll in this program?
I wanted to provide care to a more diverse patient population and explore the East Coast. I knew I would have invaluable clinical experiences at the Johns Hopkins Hospital as a nursing student.
If you took a gap year before applying to medical or health profession schools, describe what you did. 
After graduating from Oxy, I worked on my prerequisites for nursing school, volunteered at two local hospitals, and coached lacrosse for the youth program in my community. Taking a gap year allowed me to reflect on my passions and strengths, which ultimately guided me toward pursuing a career in healthcare. I devoted my time to other commitments during my time at Oxy, so having a gap year really allowed me to prioritize myself and my career goals. I hope to normalize taking a gap year to pre-health students, as almost everyone I met in my nursing program took one or more gap years. This time really allowed me to find a sense of direction and create a solid foundation going into nursing school that I wouldn't have had without my gap year experiences.
What experiences helped you decide that you wanted to be a healthcare provider?
I've always been passionate about advocating and caring for others during challenging or vulnerable times. I shadowed nurses in various departments and was inspired by the effect nursing care has on driving healing. Through my coursework at Oxy, volunteer work, and shadowing, I knew I wanted to make a positive impact on patients' health.
Do you have any other advice you'd like to share with pre-med or pre-health students?
Balance your time by taking care of yourself, doing things you love, and spending time with those who lift you up. The road to becoming a healthcare worker takes a lot of foresight and tenacity, and it's important to show yourself love along the way and reflect on even your smallest accomplishments.