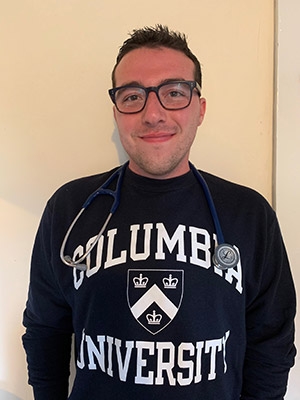 Major: Kinesiology
Destination: MSN + DNP Acute Care, Columbia University
Why do you want to be a nurse specialized in acute care? 
I want to be able to improve healthcare disparities through the nursing approach to medicine, considering patients holistically beyond just their physical condition. 
How did you get there from Oxy? 
Through Oxy I was able to take almost all of my pre-requisite courses to become a nurse practitioner, which included our anatomy sequences, physiology, pathophysiology and microbiology. I also through InternLA was able to intern at City of Hope's Division of Nursing Research, where alongside nurse scientists I was given the wonderful opportunities of publishing a chapter for Supportive Oncology and working in palliative care education for registered and advanced practice nurses. Although Oxy doesn't directly have nursing opportunities on campus, I was able to pursue this passion through our amazing connection in the surrounding LA area.