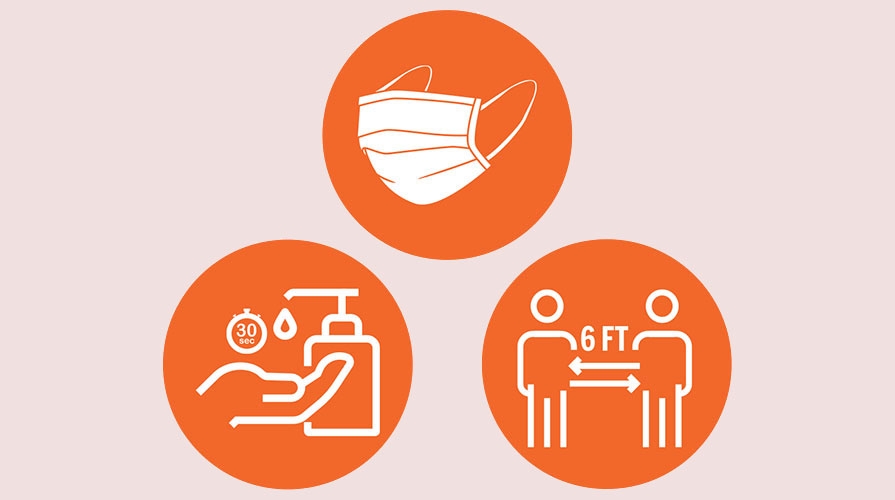 In our continuing efforts to protect the Oxy community, we have established health and safety requirements for those who are living or working on campus in addition to campus visitors.
Occidental College Community Compact
Each semester we ask the Oxy community to renew its commitment to take the necessary steps to protect ourselves and each other during the pandemic. The Occidental College Community Compact provides guidance to staff and faculty of the expectations they are to follow as it pertains to the COVID-19 pandemic. There is a separate student compact that supplements the Student Code of Conduct.
Daily Wellness Guidelines
The following health and safety requirements seek to minimize the spread of COVID-19. No single intervention will prevent the spread of COVID-19, but a strategy to implement "layers of safety" can decrease and manage the risk. All community members working and living on campus will be required to following these guidelines:
Vaccination

Masking

Hygiene

Dining

Cleaning & Disinfecting

Case Reporting

Incident Reporting