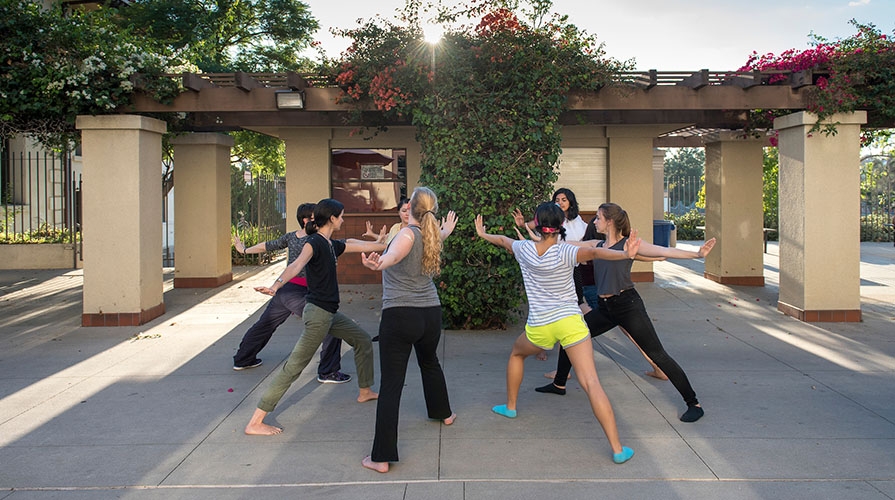 Students at Occidental have a long history of organizing to reduce sexual assault on campus.
By Alma Olavarria Gallegos, '19
In 2002, student government pushed to have more counseling resources, a more concrete anti-rape policy, and mandatory sexual assault education at orientation and during hall meetings. As a result of these efforts, the Project for a Sexual Assault-Free Environment (Project S.A.F.E.) was formed in 2003 when the Office of Student Life hired three students as programing assistants to head a new Health and Wellness unit dedicated to educating students about sexual assault prevention.
In 2007, the Intercultural Community Center hired a new assistant director who had previous experience working with survivors of sexual violence. She agreed to head Project S.A.F.E. as well and became a certified survivor advocate in order to provide direct support to students who had experienced sexual violence. Under this new guidance, Project S.A.F.E. expanded its mission and began to train their student staff how to support survivors directly. Project S.A.F.E. staff trained alongside students working at the Intercultural Community Center and the Center for Gender Equity; this collaboration encouraged a deeper understanding of the connections between trauma, gender, sexuality and ethnicity.
After student protests in 2013 and two federal complaints about the school concerning its treatment of and response to sexual assault allegations, Occidental invested more resources into Project S.A.F.E. and its Title IX office. The College institutionalized a permanent program manager to oversee Project S.A.F.E. and added more programming assistant positions to work as peer educators on issues of sexual assault, dating/domestic violence, stalking, sexual harassment and sexual exploitation. The Intercultural Community Center assisted the College in applying for a federal grant which allowed Project S.A.F.E. to add a program coordinator position. With a larger staff, Project S.A.F.E. was able to develop a two-pronged approach to sexual assault on campus: preventative education and survivor advocacy.
In 2013, Project S.A.F.E. moved from the jurisdiction of the Intercultural Community Center to become a sub-office of the Emmons Wellness Center. This provides a stronger link between the confidential support services that the Project S.A.F.E. senior manager and survivor advocate offers to the campus and those of the medical and mental health professionals at the Wellness Center.
Project S.A.F.E.strives to create a nonjudgmental and welcoming space for survivors of all identities and experiences, and works to create a culture of believing survivors, healing and empowerment at Oxy.