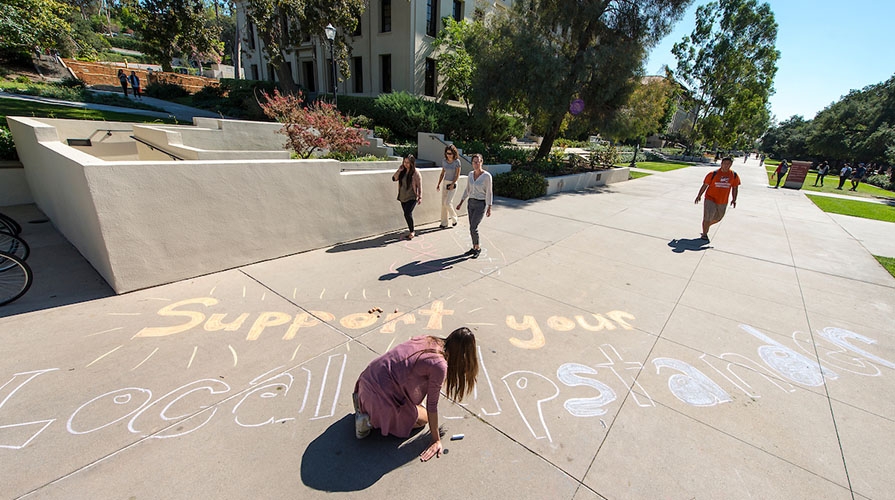 Project SAFE Prevention Education Framework
Project SAFE is dedicated to ending sexual violence on Oxy's campus through a series of frameworks informed by the public health model of prevention. Through these frameworks, we are able to provide comprehensive prevention education as well as advocacy and healing programs that center safety and autonomy. Combined these components allow us to address primary, secondary, and tertiary levels of prevention providing a comprehensive approach in service of our mission.
Project SAFE staff, which includes our Director and Survivor Advocate, Intake and Programs Coordinator, Prevention Education Coordinator, and Peer Advocates (PA's), provide various training and programs throughout the academic year. Peer Advocates present training to Oxy Athletics teams, Greek Organizations and other student groups. Project SAFE also organizes campus-wide programs that educate the community about sexual and interpersonal violence and provide opportunities for healing from trauma. Empowerment Week, held annually in October, is dedicated to preventing and healing from dating and interpersonal violence. Take Back the Week, held annually in April, explores intersectionality and sexual violence to raise awareness that sexual violence affects everyone, regardless of gender, race or orientation.
The Social-Ecological Model
The Social-Ecological Model considers the complex interplay between individual, relationship, community, and societal factors. It allows us to understand the range of factors that put people at risk for violence as well as factors that protect people from experiencing or perpetrating violence. The overlapping rings in the model illustrate how factors at one level influence factors at another level.