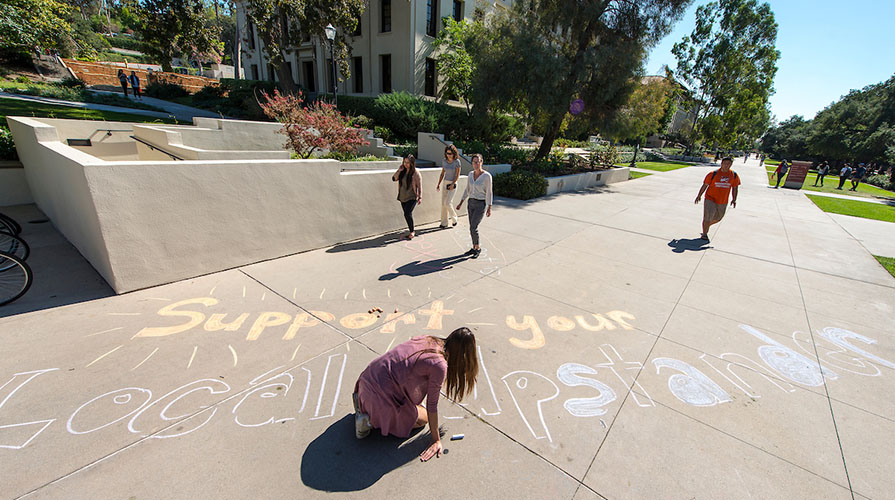 Empowerment-Based Education and Prevention
Project S.A.F.E. professional staff and student programming assistants provide various educational and preventative trainings and programs throughout the academic year. Programming assistants present trainings to sports teams, Greek Organizations and other student groups. Topics cover Oxy Upstander (bystander) intervention, consent, healthy/unhealthy relationships, stalking, sexual assault prevention, and the Empowerment Model of survivor support. 
Project S.A.F.E. also organizes campus-wide programs that educate the community  about sexual violence and promote opportunities for healing from trauma. Empowerment Week, held annually in October, is dedicated to preventing and healing from dating and domestic violence. Take Back the Week, held annually in April, explores intersectionality and sexual violence as student advocates seek to raise awareness that sexual violence affects everyone, regardless of gender, race or orientation.
Interested in partnering with us or sponsoring a program? Want to schedule a training for your club, team or organization? Contact us at projectsafe@oxy.edu.