Photo courtesy of Kristin Oberiano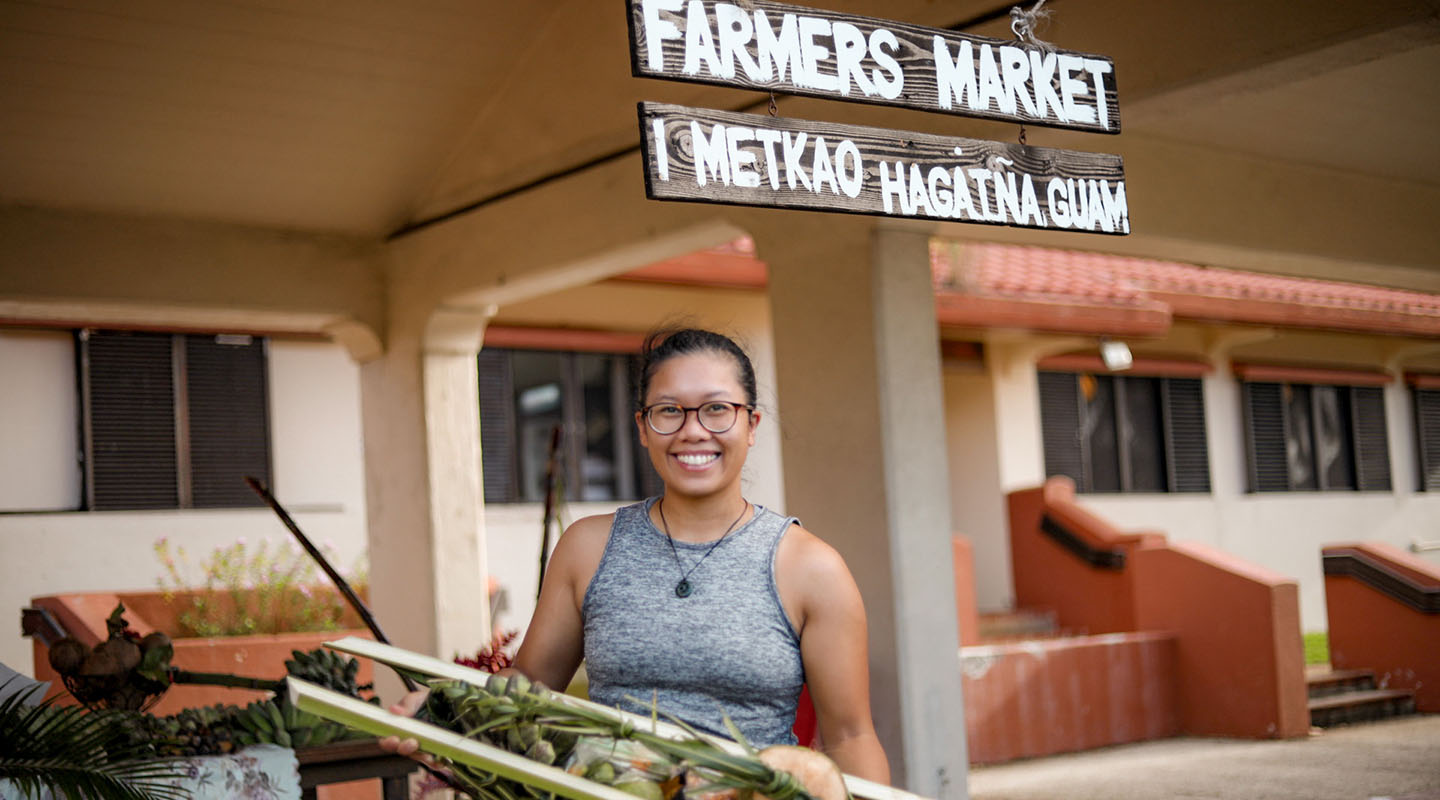 At Occidental, Kristin Oberiano found an invaluable group of faculty mentors that supported her as she delved into American history—as well as her own. As a professor, she aims to provide similar mentorship in her classrooms.
When Kristin Oberiano left Guam to go to college on the mainland, she was deciding between a biology or history focus. She knew either major could put her on the "doctor" track, but after one pre-med orientation, she realized she would rather pursue history and American Studies.
"I wanted to write a history of Guam, where I'm from and where my family is," says Oberiano. Growing up in the unincorporated U.S. territory, she witnessed how the migration of Filipino families like hers to the island—along with Guam's expats and U.S. military personnel—impacted the lives of the indigenous Chamorro people. 
Oberiano found the "perfect committee" of professors (namely, Associate Professor of History Jane Hong, Associate Professor of History Alexander Day and Professor of American Studies Xiao-huang Yin) to mentor and support her academic goals. Her efforts yielded two senior comprehensive projects that ultimately became the basis for her graduate school application and dissertation. 
"Throughout my entire experience at Oxy, I had great professors who were willing to take the time to give edits and teach me little skills with every single paper so that my writing continued to improve no matter what." 
Participating in the Undergraduate Research Center's Summer Research Program let Oberiano  focus on her research ahead of her senior year. She spent a summer digging deep into historical documents about Guam and developing the questions and direction for her senior comps research. Her history comps revolved around Chamorro self-determination while the American studies project focused on Filipino migration and its effect on the Chamorro population. 
"I wanted to examine how Asian immigration to Guam affected indigenous Chamorro peoples' identity as well as their quest for self-determination in local geography within the U.S. empire and the international sphere," Oberiano says.
Oberiano's academic accomplishments led to her acceptance at Harvard University, where she recently received her Ph.D. in history. There she worked closely with professors as a teaching fellow. She also taught courses on Native American Indigenous Studies and Asian-American studies, and organized an Asian-American Studies working group that brought guest scholars to classes. She also organized two Harvard Graduate Conferences on International History. 
"Coming from Oxy, where conversations on social justice and race were very present, it was important to create spaces for those kinds of conversations at Harvard," says Oberiano. She tries to replicate "the vibe at Oxy" in her classrooms, and will take that with her this fall when she joins the faculty of Wesleyan University's history department in a tenure track appointment. 
Beyond academia, Oberiano's passion for documenting and sharing Guam's history also extends to her work with the Guam-based nonprofit Guåhan Sustainable Culture. As a board member, she is helping define the group's mission to promote and educate others about free sovereignty through food sustainability. 
"What made me buy into the idea of what food security, environmental sustainability and food sovereignty can do was around this question of how can non-indigenous people on Guam contribute to decolonization of the island in a way that does not de-center Chamorro people," she explains. 
With about 90% of the island's food imported in, weather delays and pandemics can cause severe interruptions and overreliance on external resources. The nonprofit's mission is to educate Guam's people on how to grow their own food, raise chickens and participate in farm fresh programs for local clientele. 
As part of this education, Oberiano has used her history background to co-create an overview of agriculture and farming in Guam, and its place in Chamorro culture. Her archival oral history project is funded by the National Endowment for the Humanities.
"We hope that by having this resource for people to use in their classrooms, their community spaces and just for themselves, they can become inspired to go out and farm and show that it's not as difficult as it seems."