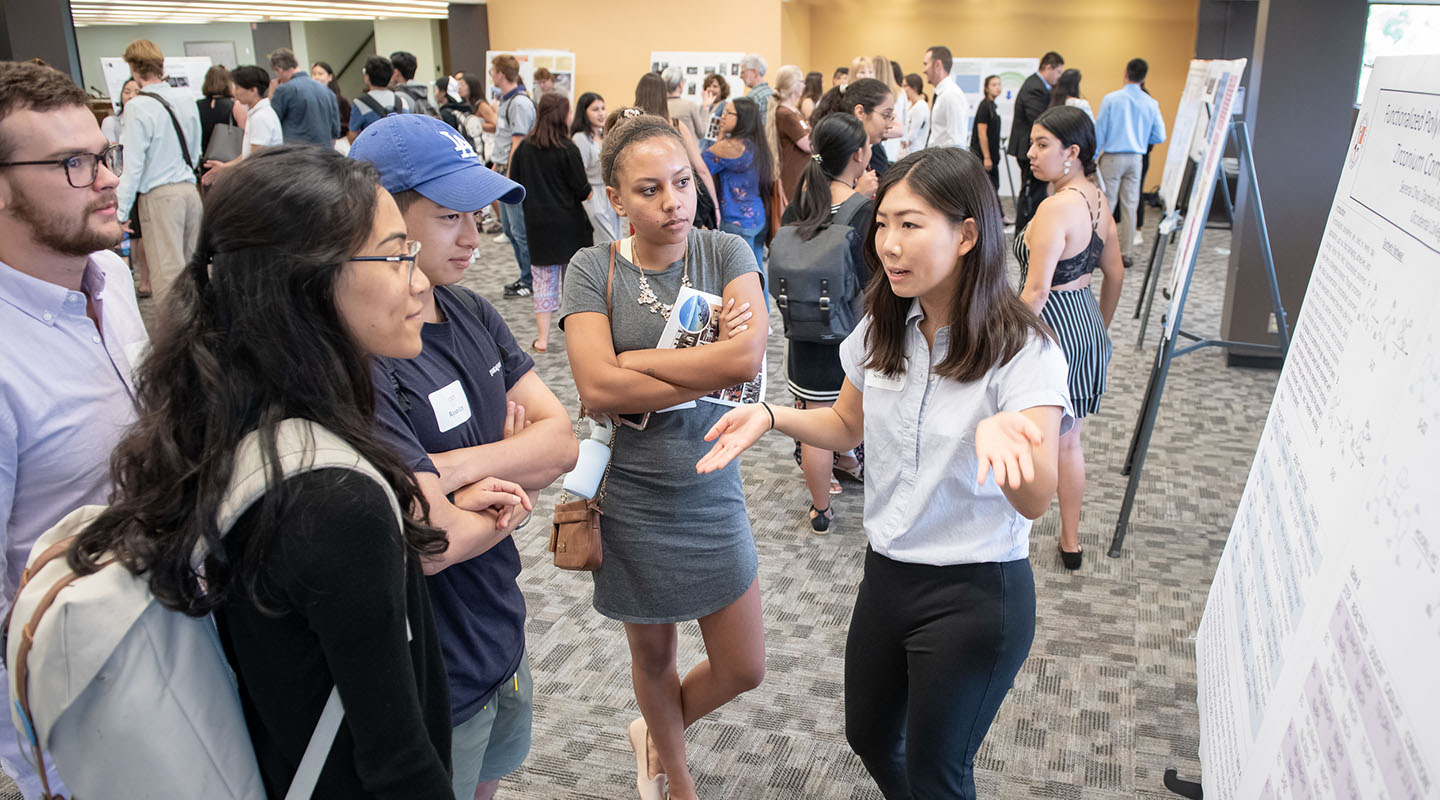 The Summer Research Program is the Undergraduate Research Center's flagship program. Each summer, over 100 students from across the College conduct faculty-mentored research for 10-weeks. Support for the program is provided by the College and by endowments, grants, and gifts from many sources.
The Program
SRP Fellows are expected to participate in full-time faculty-mentored independent research or creative activity, including:
a full-time exclusive commitment by Fellows for the entire stated ten-week program period (except in very unusual circumstances, late starts and early departures will not be allowed, and students may not hold other campus employment at the same time as a their fellowship).
participation in research ethics training -- in-person at our ethics seminar and through completion of an CITI certification program.
participation in all scheduled meetings.
regular meetings with research mentor.  
participation in any program assessment effort.
submission a final report before receipt of the final study grant payment.
presentation at the Oxy Summer Research Conference.
Fellows are expected to maintain high academic and social standing.
Faculty mentors must be tenure-track or continuing non-tenure track faculty. 
SRP Fellowships
The program is open to all continuing students in good academic standing who are able to commit to full-time research for the entirety of the program. 
SRP Fellows will receive:
Study award of $4,500. 
Subsidized on-campus housing and meal plan, based on financial need. 
Candidates can apply for up to $400 in consumable research expenses (itemized budget due with application). 
Eligibility for other named fellowships that fund Summer Research Program participation are articulated on the individual webpages. 
Applications
Applications require: 
(i) a project proposal, 
(ii) a personal statement, 
(iii) an itemized budget, and 
(iv) a letter of recommendation from a faculty mentor.  
Complete application instructions can be found on the URC's Applications & Reports Portal on Moodle. 
Applications are due on January 31, 2022.