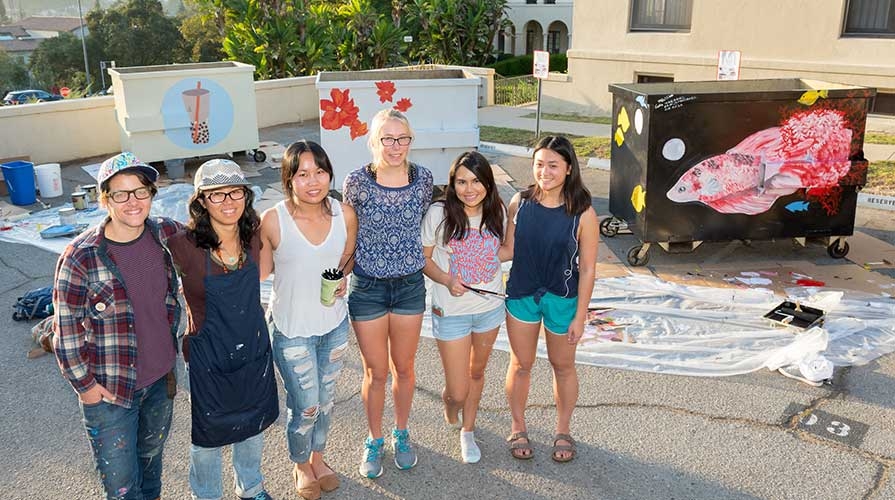 Do you have a passion for composting, native plants, energy conservation or other aspects of sustainability? Have you become more environmentally-minded and want to lend a hand?
There are myriad ways to get involved in sustainability at Oxy. Start by checking out the People & Organizations page to see if any of the organizations and clubs listed there match your interests. If you're fascinated by sustainability-related research, reach out to the faculty featured on the Academics & Research page.
The Renewable Energy and Sustainabilty Fund is also an excellent source of support (and funding) for launching sustainability ideas. You can even take a class that lets you assess and develop recommendations about environmental issues on campus.
To stay up-to-date on sustainability happenings on campus and locally, follow our social media accounts (see below).