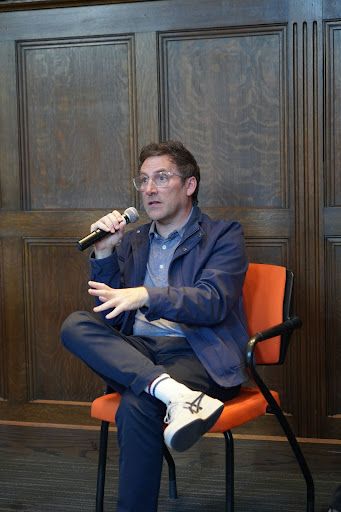 On Wednesday, April 5th, the Young Initiative piloted its first independently organized event, "From Like to Votes: How Social Media is Changing Democracy," welcoming Dr. Stuart Soroka for a student-led Q&A. Dr. Soroka earned his doctorate in Philosophy and Political Science at Harvard's Kennedy School of Government and is a professor in the Department of Communication and Political Science at UCLA. His research areas include political communication and psychology, the role of mass media in democracy, and the tone of news coverage.
Dr. Soroka began his talk by covering the topic of misinformation, reiterating the importance of diversifying our news sources to remain well-informed. Regarding social media platforms such as TikTok and Instagram, he explained that their consumption is suitable in moderation. However, this suitability is contingent on the consumers' proactiveness in engaging with information published by journalists on platforms such as The Washington Post and the NPR podcast. Social media algorithms are notorious for displaying information that already coincides with the consumer's ideological and political beliefs, leading to confirmation bias. The more strongly an individual is attached to an idea, the more likely they are to look for information that confirms this idea.
Dr. Soroka concluded by discussing the trend of negativity bias, explaining that the potential benefits of a piece of negative information greatly outweigh the potential benefits of a positive piece of information. News coverage, the presidential system, and religious institutions greatly mimic this bias as they continuously conduct error monitoring to maintain control over the information being spread. Dr. Soroka closed by proposing a social media algorithm that balances out political views to correct for biases.