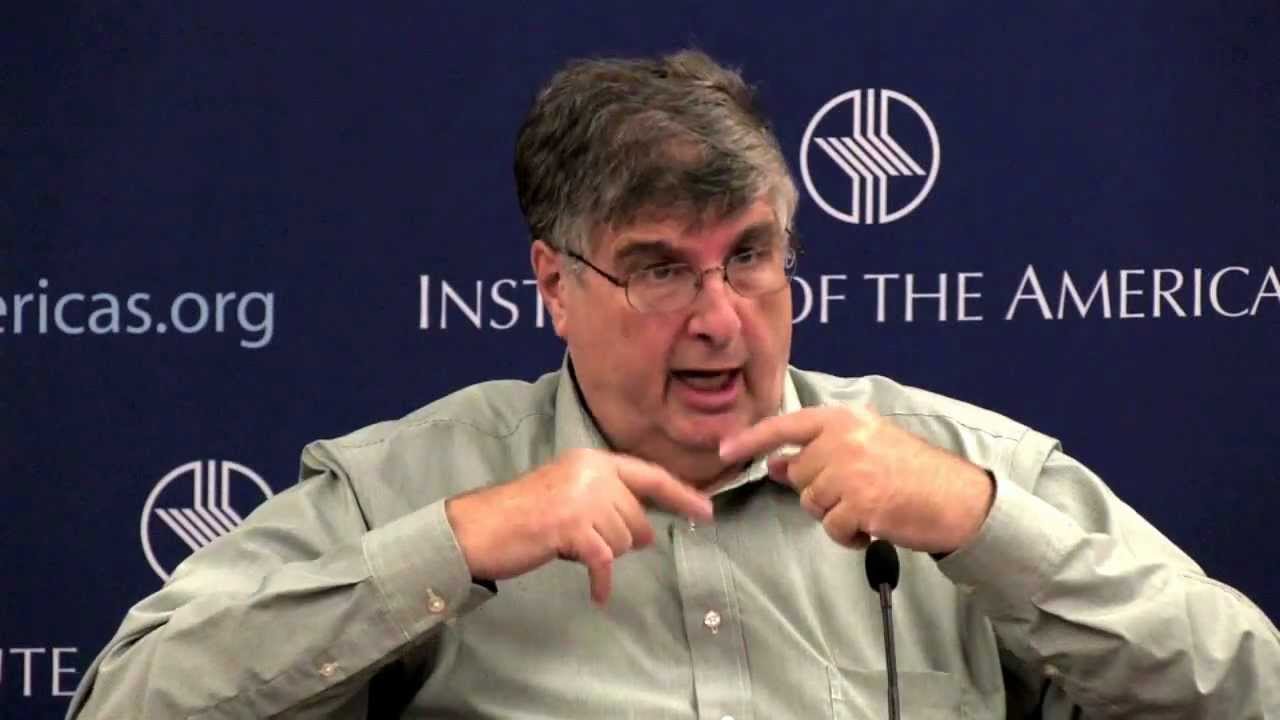 Former U.S. Ambassador Jeffrey Davidow visited Occidental College early in the spring semester, kicking off the 2016 Young Future of Diplomacy Series, coordinated by Oxy's Director of Global Affairs Ambassador Derek Shearer. The series is funded by the John Parke Young Initiative on the Global Economy and hosts leading diplomats and scholars at the college to discuss diplomatic challenges facing the United States's next president, as Obama's second term comes to a close. As President, Mr Obama has publicly advocated for diplomacy as opposed to war in international relations, which makes the 2016 Young Future of Diplomacy Series discussions timely as the election season approaches. Mr Obama has been diplomatically successful with Cuba and Iran, two relationships that will take effort by the next Chief Executive to uphold, and has had difficulty with nations like China and Russia. The future of diplomacy is yet to be written and the 2016 Series at Occidental College will provide students, faculty, and community members insight into the future of diplomacy in the U.S. and beyond. 
Ambassador Davidow is a career diplomat and joined the Foreign Service in 1969 first serving as a junior officer at the U.S. Embassy in Guatemala City. Since then, he has served under President Ronald Reagan and President George H. W. Bush as U.S. Ambassador to Zambia from 1988-90, under President Bill Clinton as U.S. Ambassador to Venezuela from 1993-96, and under President Clinton and President George W. Bush as U.S. Ambassador to Mexico from 1998-2002 during the time in which Mexico's ruling political party, the PRI, was edged out by President Vicente Fox. 
After introductions, Ambassador Davidow answered prompts by Ambassador Shearer in a casual back-and-forth with the audience in Oxy's Choi Auditorium. Ambassador Davidow spoke of the current U.S. and Mexico relationship, as well as the U.S. and Venezuela relationship. While the relationship with Mexico is complex and psychologically and physically complicated, the reciprocal, but often ignored, engagements are important, Mr Davidow suggested. The state of Mexico is strong and Mexico is in a "good place." On the other hand, Venezuela, Mr Davidow predicts, will continue to crumble. Chavez and Maduro have run the economy "into the ground in the name of socialist progress," he attests, and as history demonstrates, such a situation "usually doesn't end well." 
Immigration issues were discussed and as promised, Ambassador Davidow mentioned  presidential candidate and Republican front-runner Donald Trump. In his book, Mr Davidow writes about how immigration from Mexico into the States was a serious issue at the turn of the century, but in the lecture on Tuesday, the Ambassador explained that the net-negative immigration (because of emigration back to Mexico) quelled the immigration issues. That is, until Trump exploded into the picture. Calling Mr Trump a "jerk," Mr Davidow said that immigration issues "died down" before "Trump decided once again to make it a big deal." Mr Davidow continued, "Trump's words fell on dry tinder."
Diplomacy is changing and it is not necessarily limited to conventional State dinners and expensive galas. Even post-Foreign Service, the former Ambassador now is working to develop a minor league baseball team in Havana, as the U.S. normalizes its ties with Cuba. Though Mr Davidow has doubts about the operation because of economic limitations imposed by the Cuban government, exploiting the island's shared national pastime and proximity to the continental United States, Mr Davidow thinks that a symbiotic relationship may be possible. 
Ambassador Jeffrey Davidow is a humorous colleague of Ambassador Derek Shearer. He comes across as an intelligent, charismatic, and diplomatic friend whose unlimited knowledge on Latin American politics is invaluable to the Occidental community. Mr Davidow's insights on the U.S. relationships with Mexico, Venezuela, and Cuba suggest that the future of diplomacy is complex, confusing, yet bright. There is a lot to look forward to in the volatile future. 
For those interested, his book The US and Mexico: The Bear and the Porcupine, is an acclaimed memoir of of Latin American and U.S. diplomatic history.
--William Butenschoen