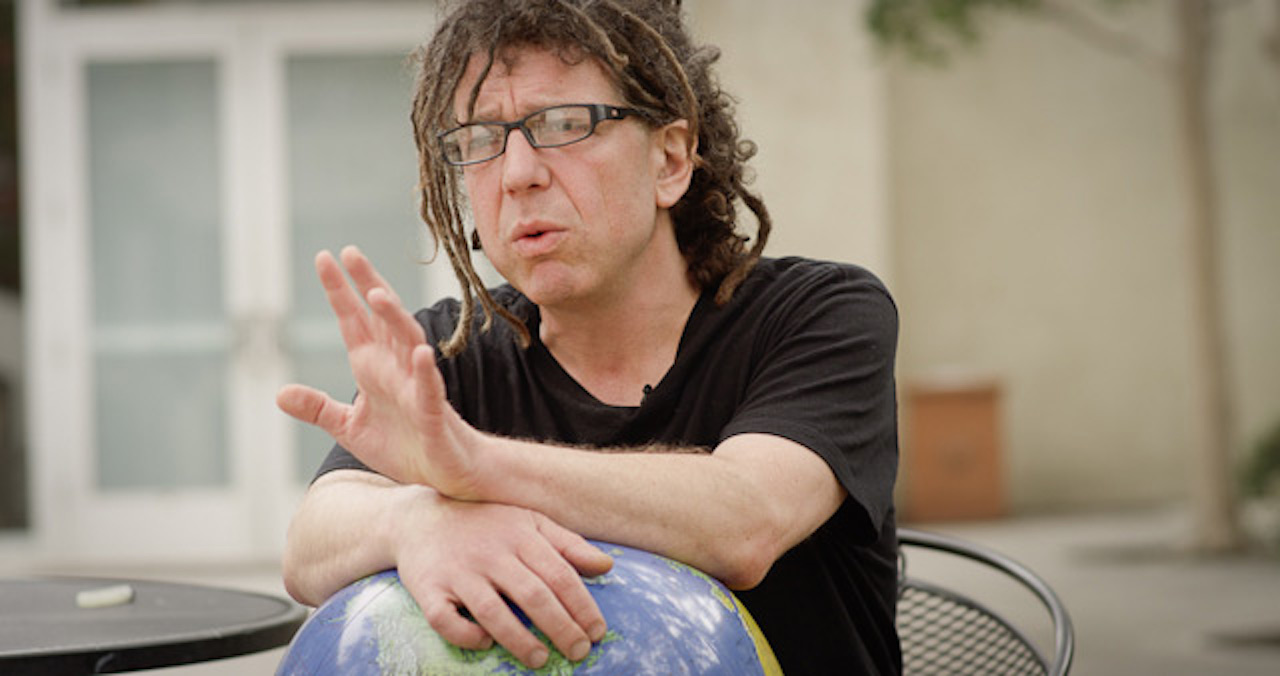 David Goldblatt visited Occidental College on April 1, 2019 to give a talk regarding contemporary football (soccer) and how it operates within the globalized world we live in today.
David Goldblatt invited the audience to go back with him, Carlos Monsiváis, and Guy Debord to the 2018 World Cup match between France and Croatia, which highlighted the image of FIFA corruption, world dignitaries, and celebrities all in the "sky-boxes" together. Goldblatt wonders what Carlos Monsiváis and Guy Debord would think of what soccer has become.

Goldblatt emphasized that between national soccer teams, whose players often come from foreign-born parents, or the international respect for the game, soccer is important on many levels. Whether it be for economic purposes or cultural reasons, soccer brings a sense of belonging among citizens of cities, countries, and the world. However, the institution of soccer must address corruption and low attendance for female clubs. Goldblatt is optimistic that there are cities that have embraced their female clubs. Portland, OR serves as a good example of a city that has supported their female soccer club, Portland Thorns, to the same extent as their male club, the Portland Timbers. While soccer must address its various challenges, the sport itself is not dead. Soccer is the game that unites us all, even if it is only for 90 minutes at a time.
David Goldblatt is a University Lecturer, sociologist, journalist, and author. In 2015, Goldblatt won the William Hill Book of Sports Award of the Year for "The Game of our Lives" and was acclaimed by the Sunday Times as "the best football historian there has ever been."