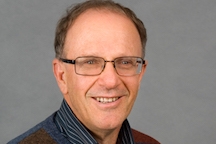 As part of the Oxy Global LGBTQ Speaker Series, Dennis Altman spoke to students on the American role in global queer politics.
When she was Secretary of State, Hillary Clinton declared: Gay rights are human rights, and the US joined other liberal democracies in promoting acceptance of sexual and gender diversity. That policy has been effectively reversed under the current Administration. How important is the US role, both as a great power but more significantly, through the enormous influence of American cultural products on the rest of the world.
Dr. DENNIS ALTMAN Professorial Fellow at LaTrobe University in Australia. Dennis Altman is a Professorial Fellow at LaTrobe University in Australia, and the author of thirteen books, including
Homosexual: Oppression & Liberation; Global Sex; and [with Jon Symons]: Queer Wars. He has been Visiting Professor of Australian Studies at Harvard and President of the AIDS Society of Asia and the Pacific and is a patron of the Australian Lesbian and Gay Archives.