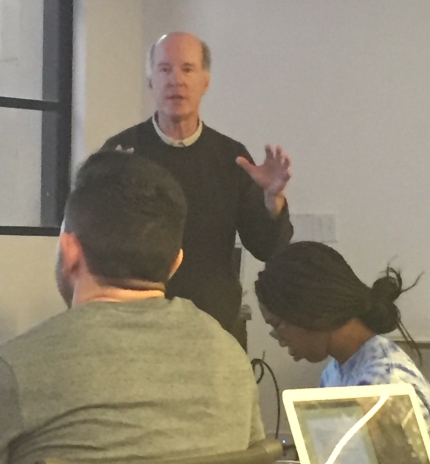 On Tuesday, Dr. Gregory Treverton spoke about the future of global dynamics, citing a paradox in the trajectory of globalization. As globalization continues to evolve, forces fight against it, yearning for situations of the past. 
Dr. Treverton just completed his service as chairman of the National Intelligence Council. There, he provided strategic intelligence to senior foreign policy makers in the U.S. government.
Previously, he directed the RAND Corporation's Center for Global Risk and Security and RAND's Intelligence Policy Center, International Security, and Defense Policy Center. Dr. Treverton was also Associate Dean of the Pardee RAND Graduate School.
Further, he served on the first Senate Select Committee on Intelligence and on the National Intelligence Council. He has taught at Harvard and Columbia universities and is author of Dividing Divided States and Intelligence for an Age of Terror.
In his lecture at Oxy, Dr. Treverton mentioned the unknowns of the US and China and the future for today's ideological divides.
Tribes, defined by smaller group identities, may form, he said. And, with the rise of authoritarianism, like "America First," so too may islands. People, ideas, business, and human experiences will be isolated.
Economically speaking, Dr. Treverton recognizes decreasing economic growth worldwide and predicts that biotech is on the cusp, exactly where the information technology sector was twenty years ago.
Candid, Dr. Treverton's lecture was neither optimistic nor pessimistic. He collected and analyzed information; he recited truth, a now ever-valuable commodity.
--Will Butenschoen