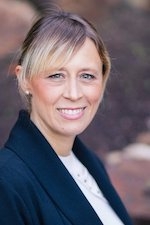 Dr. Lawson-Remer's experience includes serving as a Senior Advisor to Obama's Treasury Department, an award-winning author, and an innovative political organizer.
Dr. Lawson-Remer is founder and managing partner of Catalyst Project, specializing in the development of innovative public policies, social change strategies, and high-impact organizations.  She is also a faculty fellow at the University of California San Diego School of Global Policy & Strategy, and a fellow the Center for Advanced Study in the Behavioral Sciences at Stanford University. Dr. Lawson-Remer served as senior advisor at the U.S. Department of the Treasury during the Obama Administration. At Treasury she worked for Undersecretary Lael Brainard, leading on emerging economies and fragile states. Her research addresses property rights, poverty and inequality, international trade and investment, environmental justice, discrimination, collective action and collective ownership, extractive industries, sustainable development, ethical investing and impact investing, and human rights.
Click here for the video of the talk.