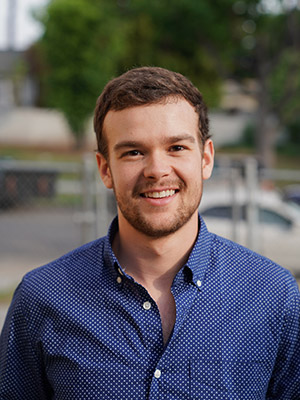 Major: Biochemistry & History
Destination: MD, University of Washington
Why do you want to be a physician? 
My experiences working directly with patients have taught me how heavy the responsibility of a physician can be. Patients don't always get better and they certainly don't always survive, but it is the physician who decides when to push farther, and ultimately when there are no more options. I want to be the one fighting for my patients from start to finish, even if the end means facing the hard truths. My experiences as an EMT in a detox facility for drug addicts, as well as shadowing under a pediatric dermatologist seeing rare diseases with no known cures, have helped me realize that when things get tough I want to be able to look back on my education and experience to make these tough decisions. I've realized that, while active medical intervention is a crucial task for doctors, sometimes just being there is the only thing you can do. I want to be there. I aspire to be a physician because I want the long nights and tough choices, and to always remain a source of support for my patients, both medical and otherwise. Health has profound and lasting effects on patients' lives, and for this reason I look forward to embracing and dedicating myself to a lifelong career in medicine.
How did you get there from Oxy?
The deep personal connections I was able to form with my professors at Oxy helped me really connect with my learning and confront my weak areas. I always felt like I had a strong support system at Oxy guiding me to become a more holistic individual in confronting my weaknesses.