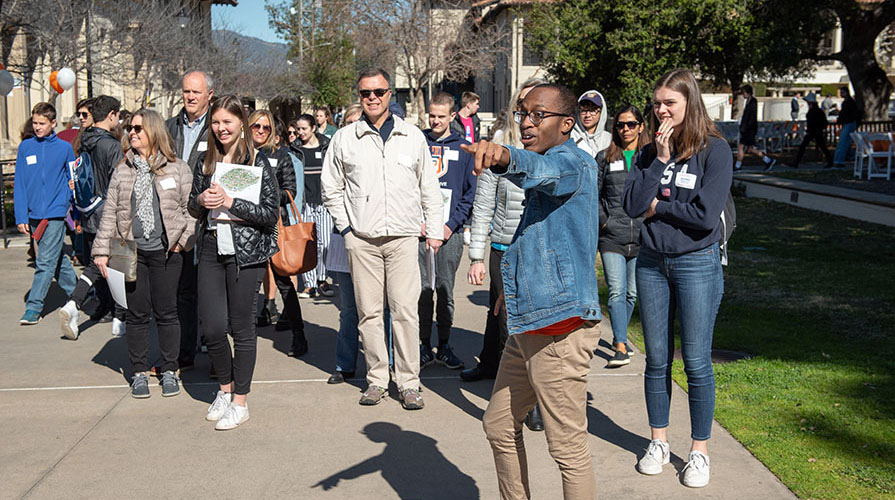 Visiting with more than a few friends, students or colleagues?
Groups of 10 to 50 high school students (and a few chaperones) are offered an hour-long student-led campus tour. Group visits are regularly offered Tuesdays, Wednesdays and Thursdays at 9:30 a.m. and 1:00 p.m.  Spots are available on a first-come, first-served basis. 
We are currently at capacity for Spring 2020 group visits. A limited number of summer group visits will be offered in June and July. Requests for summer group visits will be open in May.
If you have questions regarding a group visit, please email tours@oxy.edu.
Individual guests and families can register for our daily campus tours here.