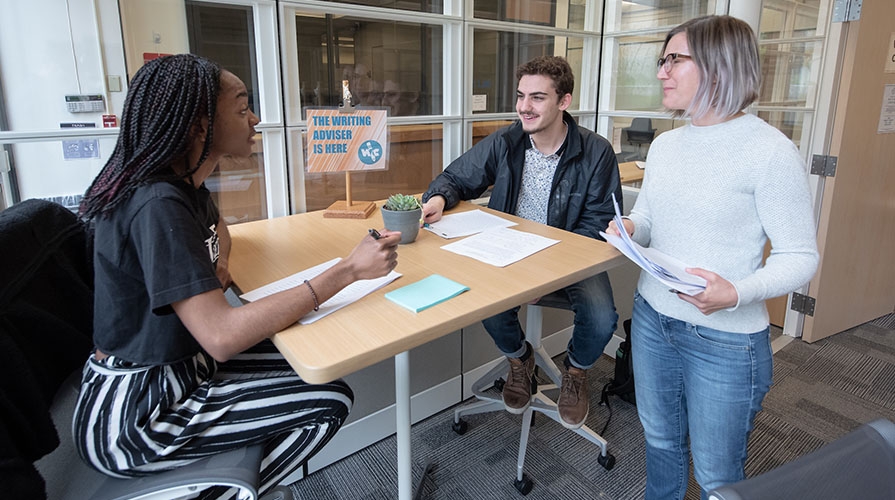 Connect with one of our incredible 2023 Admission Office Summer Interns!
The college search process is not just about choosing a place to study, it's also about choosing a community to join. Occidental prides itself on its dynamic, engaged and passionate students and we're excited to introduce you to them.
Each of the current students below has volunteered to chat with you and candidly answer any questions you might have about life at Oxy. They've been in your position before and are ready to serve as a resource for you now. They're looking forward to connecting with you, so don't hesitate to reach out by email.
You can also read student profiles from various academic majors across Oxy.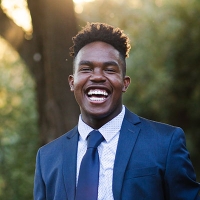 Christopher
Class of | 2024
Hometown | Fontana, CA 
Major | Dimplomacy & World Affairs 
Minor  | Economics 
Email | chaliburton@oxy.edu
Bio  | Christopher was born and raised in the Inland Empire, commonly referred to as the IE. He grew up in Fontana, California and went to High School in Claremont at the Webb Schools of California. At Oxy, Christopher is studying Diplomacy and World Affairs and minoring in Economics. For the past 2 years, he has worked with the Residential Education and Housing Service office as a Resident Advisor. Chris also runs with the Track and Field team year-long, competing in short sprint races. In the fall, he practices with the Detox Ultimate Frisbee team. In his spare time, Chris likes to work out, play video games with his friends, and watch movies and tv shows. He's a huge movie buff, and his favorite movie genres are horror and action. After college, he is hoping to either attend law school or go into business.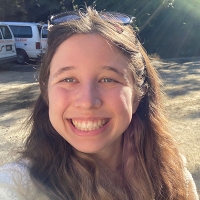 Ella
Class of | 2024 
Hometown | Inglewood, CA
Majors | Theater and Spanish
Minor | Linguistics 
Email  | eraziel@oxy.edu
Bio | Ella is a rising senior from Los Angeles (Inglewood specifically). She is a theater and Spanish double major with a minor in linguistics. While working as the Campus Visit Coordinator Intern for the Office of Admission, she found a love for interacting with prospective students and is so excited to keep doing so as a Summer Intern, and into next year as a Senior Fellow. On campus, she is a part of the Occidental Glee Club and theater productions (both tech and performing). She is the co-vice president for Hillel and has been a dancer in Dance Production since her first year at Oxy. Off-campus, you might find Ella enjoying some dairy-free ice cream at Magpies.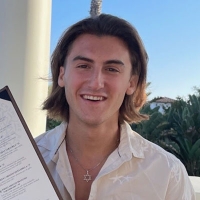 Jonah
Class of | 2024
Hometown | Chicago, IL 
Major | Critical Theory & Social Justice 
Minor | Education 
Email | jmagill@oxy.edu
Bio  | Raised in the Northern suburbs of Chicago, Illinois, Jonah looked forward to attending undergraduate school in the sunnier and warmer climate of Los Angeles. Currently a rising senior ('24), Jonah is majoring in Critical Theory & Social Justice (CTSJ), with a minor in Education. In addition to his responsibilities as an Admissions Intern, Jonah is an all-conference athlete 400-meter hurdles on our track & field team. Furthermore, he contributes to the success of our national qualifying ultimate frisbee team. Outside of sports, Jonah actively participates in various clubs and organizations on campus. He serves as the fundraising chair for the Habitat for Humanity Club, engages with the Neighborhood Partnership Program, and loves working with younger children at our on-campus daycare, the Child Development Center. As Jonah approaches graduation, he envisions his future in public policy. He plans to pursue a master's degree and hopes to work within the educational system, utilizing his passion to bring about positive change.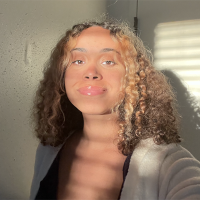 Matalin
Class of | 2024
Hometown | New York City, NY
Major | Black Studies 
Minors | American Studies and Education 
Email | mcrossgrove@oxy.edu
Bio | Matalin is a rising senior from New York City. After graduating from the Trevor Day School in Manhattan, Matalin joined the Oxy community as a first year in the Fall 2020 semester. During her second year, she declared a major in Black Studies, combining her interest in history with music, art, and other forms of popular culture. Matalin, along with other students in her major, has conducted interviews with prospective Black Studies professors, providing insight into the expansion of her department. As a junior, she expanded her academic curriculum by declaring minors in American Studies and Education. In addition to her academic involvement, Matalin works as a college ambassador for Oxy's Neighborhood Partnership Program, a position which allows her to familiarize local students with liberal arts programs in higher education, and is a member of the Oxy Book Club, Multicultural Identifying Student Club, and Persuasion club, a weekly open discussion forum. Matalin is passionate about education, and hopes to provide prospective students and their families with valuable support as they navigate the college search process.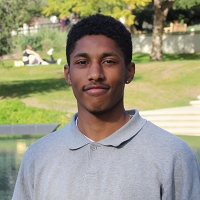 Raul
Class of | 2025
Hometown | Brooklyn, NY 
Major | Psychology
Minors | Spanish and Public Health 
Email | cruzrobinson@oxy.edu
Bio | Raul was born and raised in Brooklyn, New York, and went to high school in Manhattan, attending the Beacon School in Hell's Kitchen. At Occidental, Raul is majoring in Psychology, while also double minoring in Spanish Studies and Public Health. Raul was recently selected as an Obama Scholar, and he is also a member of the Black Student Alliance and Latinx Student Union. Raul works on campus as a tour guide and an Equity & Access Team (EAT) intern with the Office of Admission, as well as for The Occidental, translating articles from English to Spanish so that the surrounding latinx community can read them. This past fall, Raul competed on the Men's Cross Country team, racing the 8k. In his down time, Raul spends time at the gym, connecting with friends, and playing soccer. Upon graduating, Raul plans to return home to New York City to continue helping underserved communities and increasing youth civic engagement.