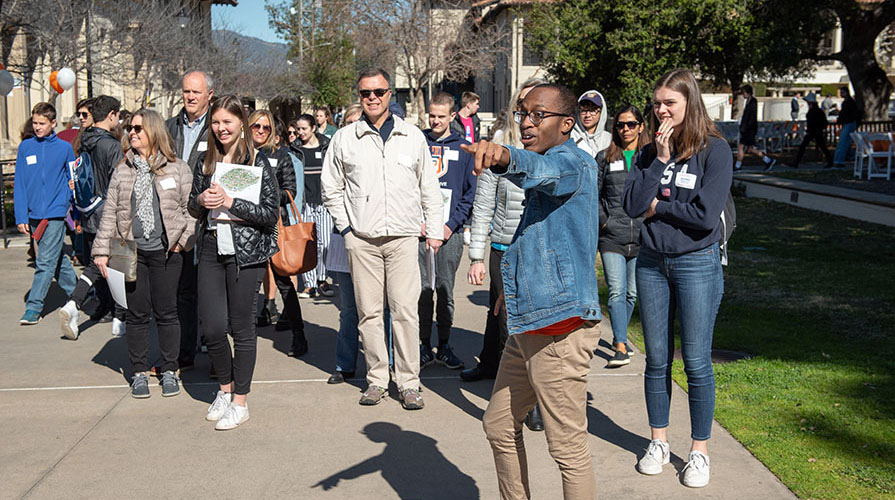 Visiting with more than a few friends, students or colleagues?
Groups of 10 to 50 students are invited to come to Oxy for an hour-long campus tour led by a current Oxy student.
These tours are reserved only for 10th through 12th grade students. If you would like to schedule a tour for K-9 students, please consider our Neighborhood Partnership Program.
Our campus is small and only has the capacity to host 50 visitors or fewer at a time. We will not accommodate groups larger than 50. 
If you are planning to eat while on campus, our dining hall is available to visitors, but please note that it is cash only. If you plan to eat at the dining hall with a group of 20 students or more, please notify Katherine Torrey, our Group Visits Coordinator, at torreyk@oxy.edu after you register for your visit, so that we can alert our dining staff. We ask that groups do not bring their own lunches to enjoy on campus without prior approval,. 
As of Fall 2022, visitors are no longer required to wear masks on campus.
Group visits will take place from 12:30-1:30 PM on Wednesdays, Thursdays and Fridays. Please note, we will post Spring 2023 availability in early January. If you have questions regarding group visits, please email torreyk@oxy.edu. You can sign up for a group visit here.