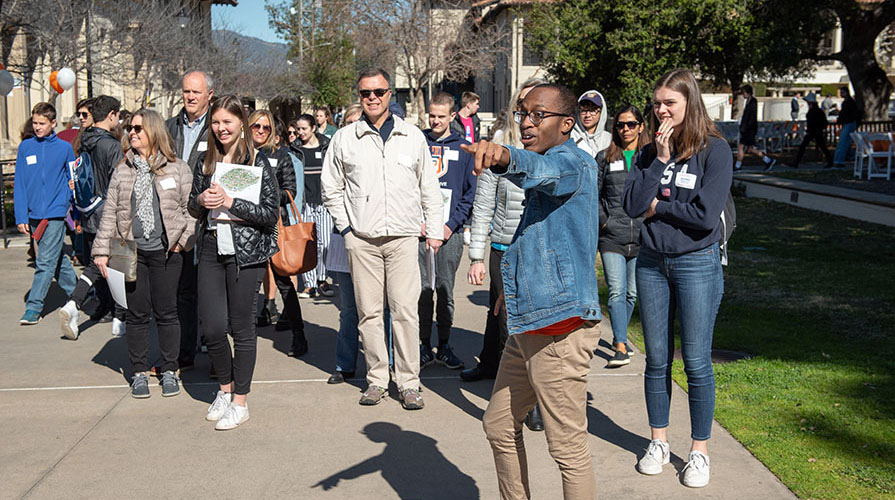 Visiting with more than a few friends, students or colleagues?
Groups of 10 to 50 high school students (and a few chaperones) are offered an hour-long student-led campus tour. Group visits through the winter are only available in February and approved on a limited, case-by-case basis. If you would like to request a group tour, please contact Chelsea Santiago at csantiago@oxy.edu.
Please note that each member of your party is required at check-in to show proof of full COVID vaccination, or evidence of a negative COVID test within 72 hours of their visit.
If you have questions regarding a group visit, or you would like to discuss a visit and tour at a different time, please email csantiago@oxy.edu.
Individual guests and families can register for our daily campus tours here.