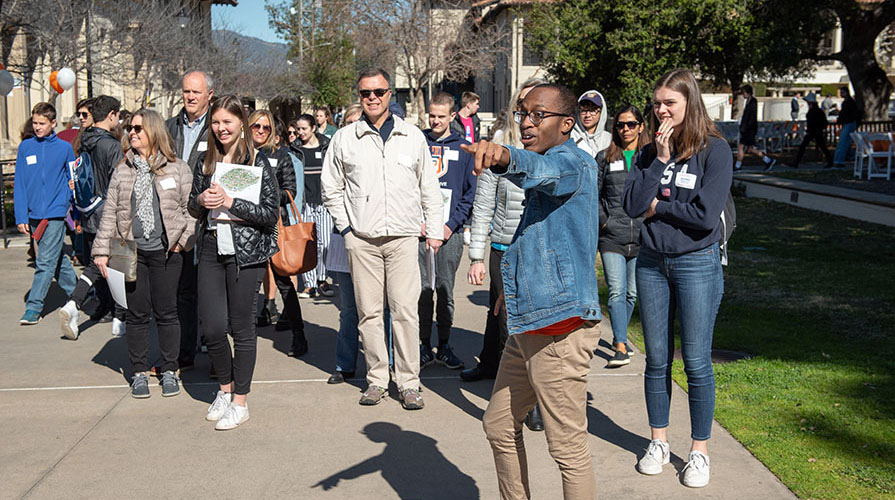 Visiting with more than a few friends, students or colleagues?
Groups of 10 to 50 high school students (and a few chaperones) are offered an hour-long student-led campus tour. Group visits through the spring are limited and approved on a case-by-case basis. Summer group visit availbility beginning in June, will be updated later this spring. If you would like to request a group tour, please contact Chelsea Santiago at csantiago@oxy.edu.
There will be no group visits offered from March 21st - April 29th and we are unfortunately unable to accommodate Saturday group visits. 
If you have questions regarding a group visit, or you would like to discuss a visit and tour at a different time, please email csantiago@oxy.edu.
Individual guests and families can register for our daily campus tours here.