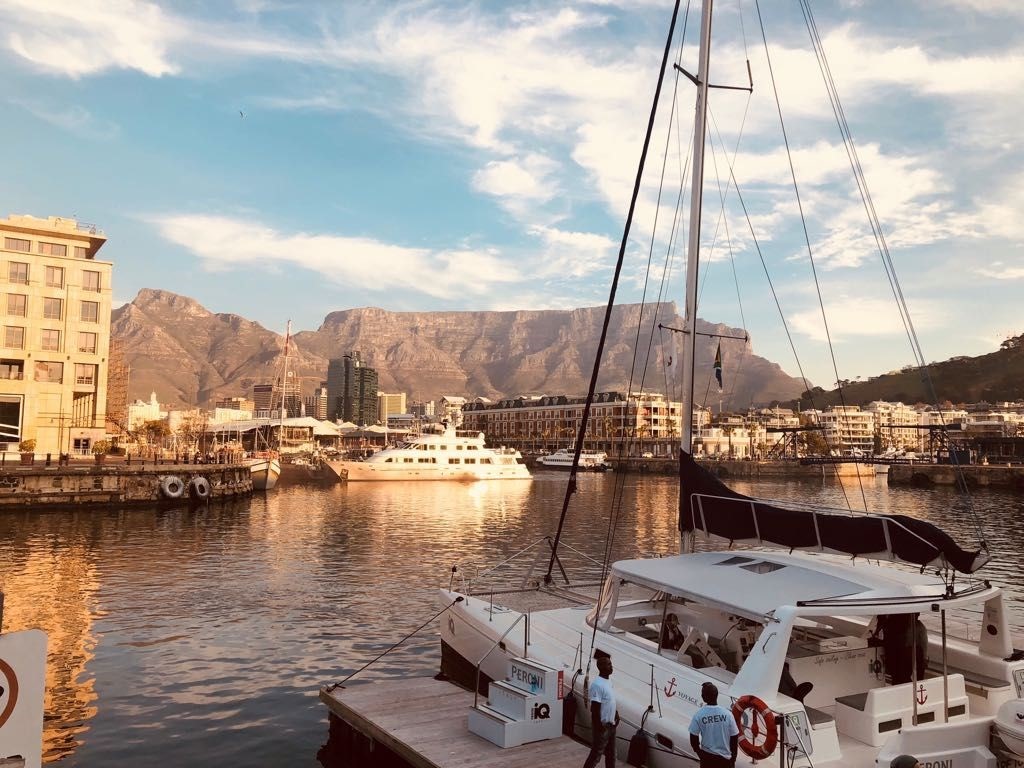 A week ago I endured a 28-hour journey from California to Cape Town, South Africa, to participate in a cross cultural internship with the South African Red Cross Society.
For the past week I have worked as a Health & Care intern and will continue to do so for the next eight weeks. I will collaborate with the Training and Youth Departments to create and implement effective psycho-social programs for local communities. Part of my time will be spent in the central office of the Western Cape province organizing programs, while the rest of my time will be spent in the field at local community centers dispatching these programs. I am excited to specialize in Sex Health and Peer Education, which is tailored to educate and support at-risk youth.
Although it's winter here in Cape Town, the climate resembles the California I know and love. The resemblance is especially apparent in the neighborhood of Sea Point where I reside. Sea Point is a waterfront neighborhood with stunning views of the Atlantic Ocean. In addition to the coastal breeze, Cape Town is on a peninsula beneath Table Mountain, the city's distinguishing landmark. Table Mountain overlooks the entire city and there's great visibility of the mountain from my apartment!  
When I'm not in the office I've enjoyed exploring the city and the surrounding suburbs. This past weekend I embarked on the Garden Route, which is a scenic stretch of the south-eastern coast of South Africa. It's a popular destination for tourists and locals alike because of the ecological diversity. Over the course of the weekend I canoed in Wilderness National Park, got some one-on-one time with African elephants, explored the Cango Caves, and visited Oudtshoorn, the ostrich capital of the world.
Even though I have only been here for a week, I've managed to see so much already, which makes me so grateful for this opportunity. I have begun to develop my cultural intelligence abilities by working and living in a global city like Cape Town, and I look forward to the many adventures to come!