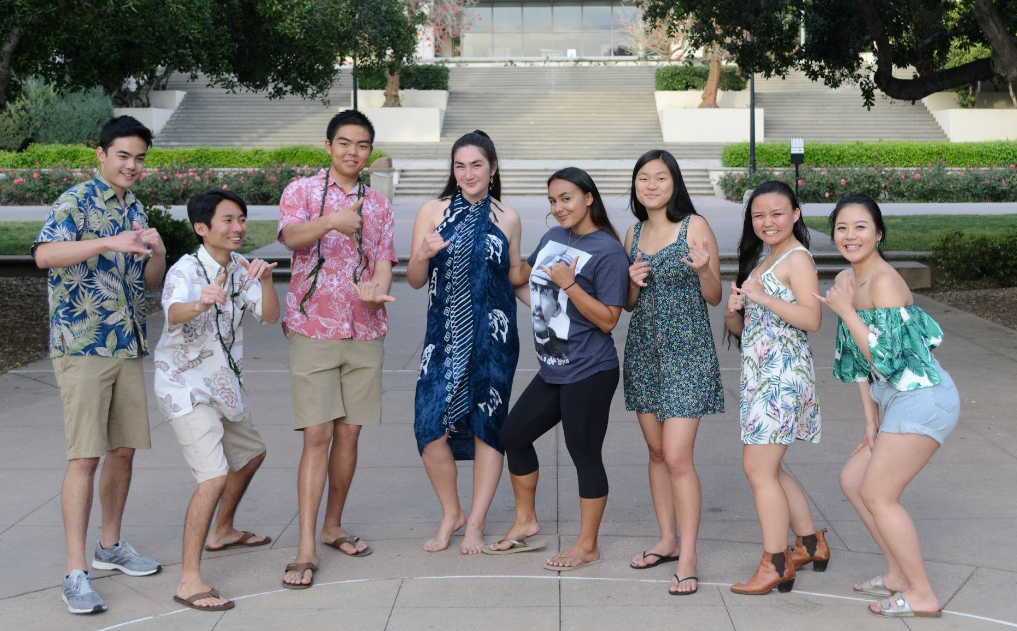 Originally created to bring together students from Hawaii and/or of Native Hawaiian descent, Hawaii club has transitioned to a space where Hawaiian culture can be celebrated by all.
Anyone who feels a connection back to our home can join, be surrounded by others with similar experiences, and bond over  the events we organize on campus each year. We host many events each year, offering a chance for those who are simply curious to also get involved, learn more, and bring Oxy's close-knit community even closer.
Last semester Oxy bought members tickets to see Matisyahu, and Common Kings in concert, two huge artists back in Hawaii. These tickets were available to all Hawaii Club members whether or not they are from Hawaii. As an e-board member of the club, I organized this trip and it was fantastic! To be able to celebrate my own culture and give others a glimpse into my life growing up was so meaningful. Other events we hold include our winter barbecue, tea leaf lei making, and annual luau. In the past these events have helped our members in dealing with homesickness, by providing members from Hawaii a sense of familiarity, community, as well as mentorship for younger members from older members. Our public events have also been successful in bringing in new members and attracting interested first-years.
Our biggest event on campus is our annual Luau, a celebration of Hawaiian tradition which typically hosts food, games and performances-- all included in our event and advertised, resulting in a huge turnout! Ono (delicious) food was served which included kalua pork, teriyaki chicken, and haupia. For entertainment Fantastiprov performed a 15 min comedy sketch and the Accidentals, the acapella group on campus, sang for about 20 minutes. Our annual luau is not just about celebrating Hawaiian culture, but also about bringing the Oxy community together over a night of food and fun. Hawaii club is not about insulating our members within a bubble of other Hawaii students, instead we try to focus on inclusivity, through our openness to non-residents to join our club, and helping our members transition to life at Oxy and the mainland portrayed by our club's mix of Oxy culture with Hawaiian culture.
We were able to receive funding through the branches of student government on campus, ASOC Senate for general food, the Diversity and Equity board for cookies specially made by one of our eboard member's aunty's company as well as past and current continuous fundraising. Boxes of Kauai cookies were shipped from O'ahu and used as prizes for our Hawaii trivia quiz, in addition everyone who bought a luau ticket was entered into raffle to win $400 Hawaiian airlines gift card!!
Alongside the food and trivia, members of the hawaii club performed a hula, which the e-board practised  weekly for 2 months.
The event really brought the campus together, about 150 people were in attendance!
Being in Hawaii club gave me a space on campus where I was immediately comfortable with the people I was surrounded by during my first-year. Now, as a rising junior, I have become part of the support system that I benefited from advising students on classes, places to go etc. Even though Hawaii is part of the US, it always felt like  residents of Hawaii possessed a unique identity and culture different from anything found in the continental U.S., so to be around people who understood this without having to explain it was comforting. The accessibility of the club right as I came to campus, solidified my decision to choose and stick with Oxy; it gave me a piece of home away from home.