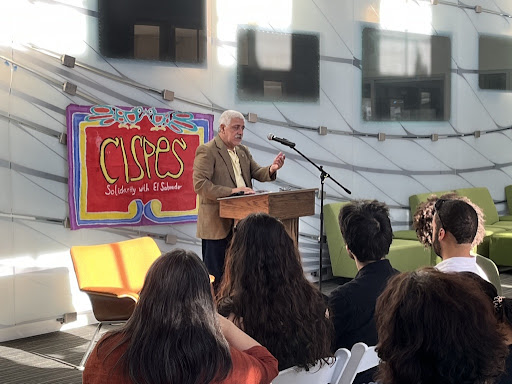 On October 5th, 2023, the director of the human rights organization Tutela Legal Dra. Maria Julia Hernandez, Ovidio Mauricio, addressed students at Occidental College. He shed light on the dire state of human-rights abuses and political repression in El Salvador. Founded in 1982, Tutela Legal became an advocate for victims of human rights atrocities, amassing over 72,000 testimonies about the civil war in El Salvador. Despite facing closure in 2013, it transformed into a non-profit entity, persisting in representing the voices of the people.
Mauricio brought attention to alarming issues such as lead contamination affecting 13,000 people, political persecution, and questionable legal proceedings resulting in the removal of judges prosecuting historic cases. The manipulation of due process and the criminalization of innocent individuals were emphasized, showcasing a grim reality where justice is compromised.
Mauricio emphasized President Nayib Bukele's imposition of a state of exception, resulting in the suspension of citizens' constitutional rights since March 2022. Mauricio underscored a disturbing pattern of more than 100,000 people being captured in El Salvador, with an estimated 50% being innocent, and a systemic effort to criminalize the youth. The abuse of due process, the prolonged detention of individuals without proper investigation, and the suspension of constitutional rights for an extended period have raised serious concerns about the rule of law among human rights organizations like Tutela Legal. Mauricio pointed out the use of populist tactics by the ruling president, Nayib Bukele, to maintain power, exploiting public sentiment on gang issues while sidestepping the root economic problems that lead people to join gangs. The event highlighted a pressing need for international attention and intervention to address the human rights crisis in El Salvador, where justice is being manipulated, and the state is implicated in abuses against its own citizens.