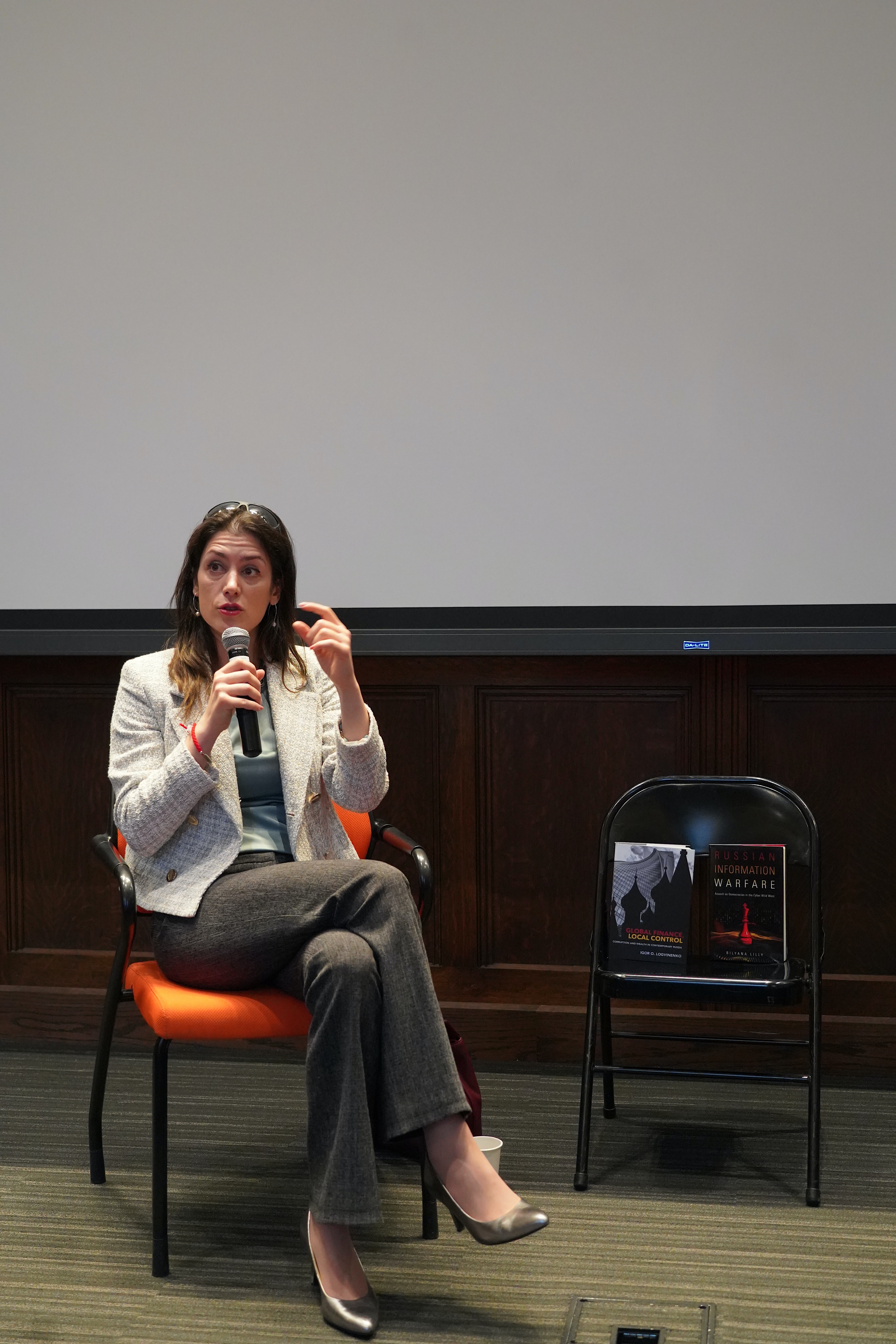 On Thursday 30 March, the Young Initiative hosted Dr. Bilyana Lilly, a cybersecurity expert and adjunct researcher at the RAND Corporation, who came to Occidental to talk about tools, tactics and methods the Russian government uses in its attempts to promote inaccurate and false information in online public forums.
Dr. Lilly commenced her talk with a summary of how Russia's foreign policy has changed since Vladimir Putin first took office in 2000. At first, Russia worked together with the US during the early stages of the War on Terror. By 2008 however, following the Russian invasion of Georgia, Russian and US geopolitical interests began to diverge. Dr. Lilly says that Russia has been following the same expansionist geopolitical strategy since its 2008 invasion of Georgia, and that what we are seeing in Ukraine today is a continuation of that imperialist legacy.
Dr. Lilly added that the Russian government often targets the US government with cyber attacks. Russian government officials also sometimes pay people on social media sites like Reddit, Facebook and Twitter to pretend to be citizens of other countries, and spread false information and pro-Russian propaganda there as a way of psychologically influencing the US population against supporting the Ukrainian government. This has largely been in response to the efficacy of the Ukrainian government in using social media and the internet to keep their cause relevant in the news cycles.
Russian misinformation campaigns have been somewhat successful largely due to the fact that online spaces are a relatively new front for information warfare. "When the internet was designed, and when we were designing networks and systems, we didn't design them with the thought of protecting them from hackers," Dr. Lilly said. Rather, the internet was originally designed "to facilitate communication." Russia's adoption of social media networks as a tool to attack geopolitical rivals is part of a new trend of authoritarian governments adapting to 21st century technology.
Regarding the rise of AI and how it might influence information warfare in the future, Dr. Lilly surmised that it could be used to create malware, spread misinformation faster, and also make it harder to recognize inauthentic accounts by correcting grammar mistakes made by native Russian speakers communicating in English. However, she added that she was hopeful for the potential of AI to resolve some problems, too.
Dr. Lilly concluded her talk with some recommendations on how students could protect themselves and their information online: she advised against the use of social media apps like TikTok, whose parent company BiteDance is affiliated with the Chinese government. Furthermore, she recommended students use VPNs and only consume news from journalists who have a history of accurate reporting.