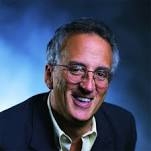 Andrew Zimbalist is a professor in the Economics Department at Smith College. He has acted as a consultant in Latin America for the United Nations Development Program and the U.S. Agency for International Development.
On his visit to Occidental College, Prof. Zimbalist introduced students of the popular Diplomacy and World Affairs course "Sports and Diplomacy in a Globalized World" to his last publication "Circus Maximus: The Political Economy of Global Sporting Events." Zimbalist, who has consulted in Latin America for the United Nations Development Program, referred to sporting events as activities that deeply resonate with the enjoyment of individuals around the world. In a comparative study, Prof. Zimbalist analyzed the investment and reception of global sporting events in the UK, Japan, and Brazil, using these examples as robust precedents to the next Olympic games in Los Angeles. 
In his investigation, Zimbalist revealed that global sporting events such as the Olympic games represent a benefit that "(it is) large culturally, but small economically." Facing this reality, governments are prone to undergo large investments seeking revenue for their cities based on optimistic projections. Zimbalist, from an economists' perspective, encourages to follow scholarly evidence, which opposes governments' optimism through the data available from previous events. 
Following these data, the expert in sporting events referred to massive constructions as the "white elephant phenomenon."For Zimbalist, "if there is no viable use before (a global sporting event), why would it be viable after?." These claims are clear suggestions that can become extremely important for cities that plan to host Olympic games or World Cups in the future including the goals of Garcetti's administration in Los Angeles. 
Moreover, Zimbalist encourages cities to distinguish the consequences of a Keynesian stimulus in the long-run. Is the only objective of global sporting events to make people feel good? If so, cities should also realize that there is no evidence of growth in tourism, trade, and foreign investment or an increase in the interest to invest in a region due to hosting a mega sporting event. 
Zimbalist encourages through his publication to "go back to that (the original) model of international athletics competition and interaction rather than the construction of forms of profitable experiences." To achieve this goal, Zimbalist suggested utilizing existing resources in a city or community, enhancing efforts of small enterprises with a boost from the government, integrating new endeavors into city plans, and even designing one specific arena for all events to be hosted there in the future Olympic Games or World Cups.