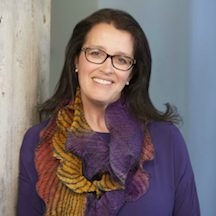 Kelly Sims Gallagher '95 came back to Oxy to discuss environmental diplomacy in the context of U.S.-China relations as detailed in her recent book co-authored by Xiaowei Xuan: Titans of the Climate: Explaining Policy Process in the United States and China.
Professor Gallagher is an Oxy alumnae and Professor of Energy and Environmental Policy at The Fletcher School of Law and Diplomacy at Tufts University. She is also the Director of the Fletcher School's Climate Policy Lab and Center for International Environment and Resource Policy. Professor Gallagher has served as a senior climate policy advisor in the White House Office of Science and Technology Policy and a senior China advisor in the Special Envoy for Climate Change office of the U.S. State Department under President Barack Obama. Professor Gallagher is a member of the board of the Belfer Center for Science and International Affairs at Harvard University. She is also a faculty affiliate with the Harvard University Center for Environment. A Truman Scholar, Professor Gallagher has a MALD and Ph.D. in international affairs from The Fletcher School of Law and Diplomacy.
During her informative talk, Professor Gallagher emphasized the importance of diplomatic relationships to address climate change. She compared American and Chinese approaches to climate policy in recent years, emphasizing the need for an ongoing partnership in order to meet the critical emissions criteria established by the Paris Climate Agreement. Professor Gallagher shared unique, first hand experience concerning the Chinese government's approach to climate policy, focusing specifically on the role of the media, government officials, and the public in raising awareness concerning the urgency of climate change. She emphasized that much of the United States is still misinformed on the science behind climate change which has made it challenging to consistently garner support for environmental policies and progress.
The Young Initiative is incredibly grateful to welcome back alumni like Kelly Sims Gallagher who can share their lived experience in the world of international affairs with current Oxy students and faculty.
Click here for video of the talk.