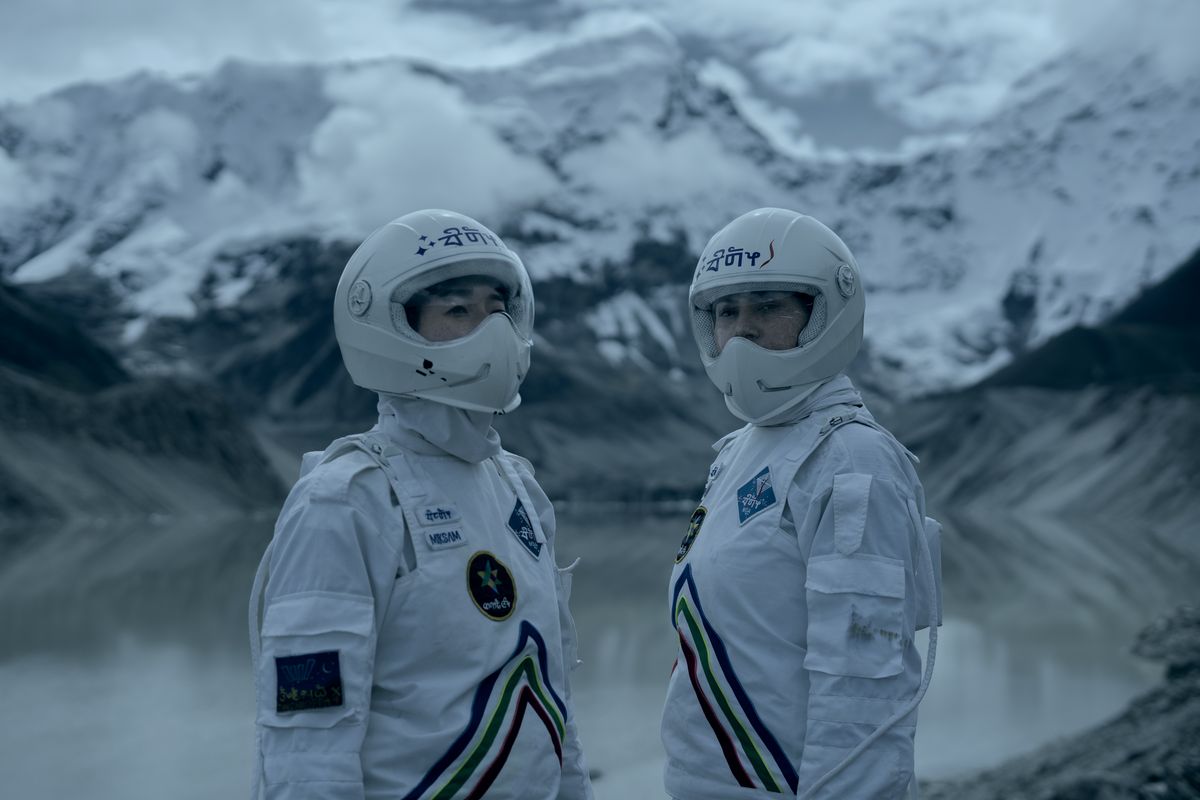 Join us for an Indigenous Himalayan science fiction documentary and speculative futures!
This fall, artist and filmmaker Subash Thebe Limbu (from the Yakthung/Limbu community in the Himalayas, born and raised in Nepal, and based in the UK) will be a special guest on campus. 
On Monday, October 24th at 6pm in Choi, he will host a special screening of his film "Ningwasum," a science fiction documentary about Yakthung time and space travel and Indigenous decolonial futures. After the screening, he will join a panel of Oxy faculty--including Sasha Day (History and Asian Studies), James Ford (English), and Vivian Lin (Media Arts and Culture)--for a discussion of the film.
On Tuesday, Oct. 25th 10:05-11:30 on zoom, he and a group of Himalayan scholars--including Kalzang Dorjee Bhutia (USC; Lhopo community, Sikkim, India), Mabel Gergan (Vanderbilt; Lepcha and Ladakhi communities, India), Charisma K. Lepcha (Sikkim University; Lepcha community, West Bengal/ Eastern Nepal/ Sikkim, India), and Pasang Y. Sherpa (UBC; Sharwa community, Nepal)--will discuss Indigenous Himalayan futures. If interested in joining the zoom, please register in advance: https://occidental.zoom.us/meeting/register/tZEsde-tpz0qE9Xw2pZVLS3fKyJYzDs1TwD8. After registering, you will receive a confirmation email containing information about joining the zoom meeting.