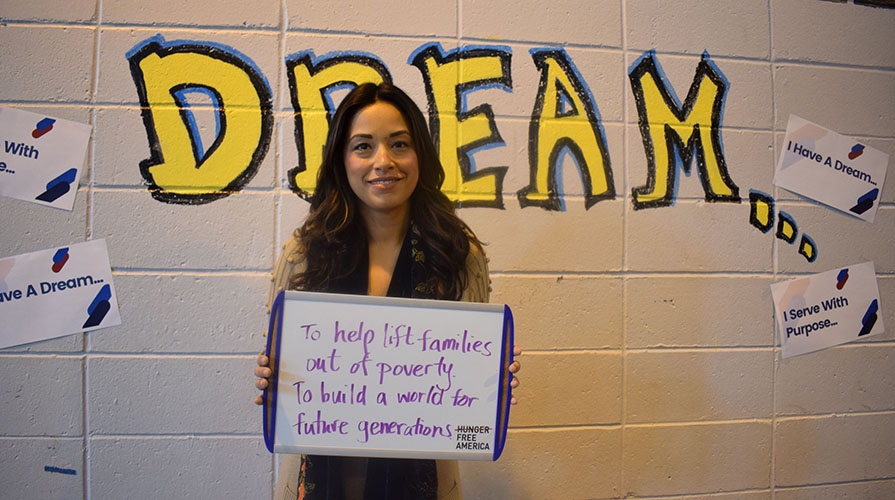 In honor of Dr. King's spirit of service and peace, the MLK Day(s) of Service are designed to engage Oxy students, staff, faculty, and alumni in community-based projects. 
Join the 2023 Initiative with Oxy and Hunger Free America
Due to the current health and economic crisis, more than 54 million people in America are struggling with hunger. But seasonal and charitable work can't end hunger alone. Higher impact work, like volunteering professional skills at an anti-hunger organization or advocating for a stronger safety net or higher wages can make a bigger difference in the fight to end hunger.
This year, SLICE is partnering with Hunger Free America for the MLK 2023 Serve-A-Thon. For 20 years, Hunger Free America has honored MLK's life work with action-oriented service and we are proud to be a supporter. The 2023 Serve-A-Thon will focus on a series of virtual workshops addressing the intersectionality of food insecurity and social issues, such as racial justice, environmental justice, or public health. Additionally, there are virtual service opportunities offered by non-profit partner organizations. The virtual MLK Serve-A-Thon will take place January 12-16. CLICK HERE to learn more and sign-up for workshops/activities that most interest you.
---