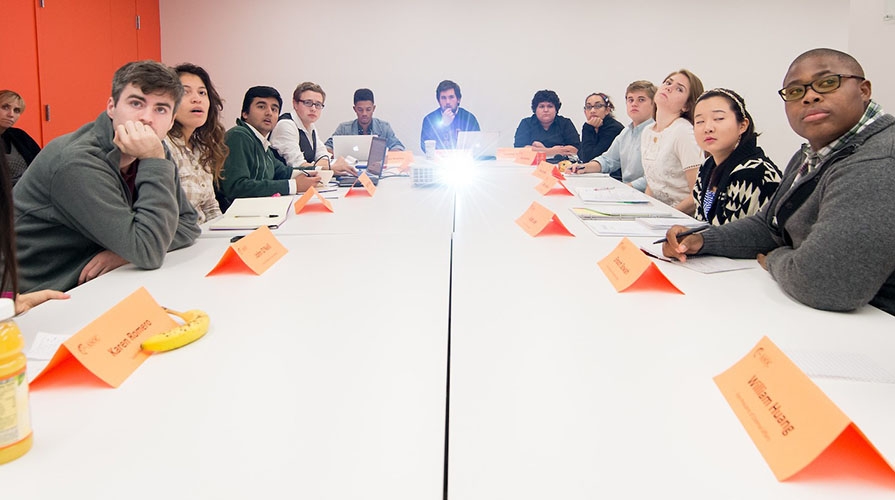 The following resources are provided as a supplement to the SLICE and ASOC student leadership development curriculum.
Preparing for & Running Meetings
Meetings can be an extremely efficient way to get things done quickly, to support building a team environment, and to enable collaboration among key people to produce a better outcome than possible working independently.
Clearly define the objectives for yourself or the group if you are the person responsible for the meeting. To help you think through your objectives, ask yourself some key questions.
Learn how to get work done in meetings. By rethinking and changing the culture of meetings, they can move from being energy-sapping to energizing environments.
Parliamentary procedure is the body of rules, ethics and customs governing meetings and other operations of clubs, organizations, legislative bodies and other deliberative assemblies. Learn more about Robert's Rules and how to fully engage during your meetings.
Personal & Professional Development
Advocacy, Representation & Decision-Making
The key to genuine shared governance is broad and unending communication. When various groups of people are kept in the loop and understand what developments are occurring within the college, and when they are invited to participate as true partners, the institution prospers.
Based on 'Seven Habits' by Stephen Covey, this concept is crucial to anyone wishing to have greater impact on their world. No matter who you are or where you are located in your system, you have a circle of influence.
Learn about the five influencing styles, how to build influence, and how to be assertive.
Find linked a worksheet to help you understand your rights as a student to speak freely on campus. This includes not only federal and state law, but also College policy.
Social Justice & Activism
Getting involved in social justice can be overwhelming. There are so many causes you can get behind, varieties of movements, tricky vocabulary words and big names to know — and that can make it difficult to know where to start.
There are important intersections between social justice work and sanctuary, with youth expressing a desire to impact change from protected and affirming spaces that are liberating and allow them to take risks.
Activist leaders and scholars communicate a clear message of institutional values of diversity, equity, and inclusion to constituents on and off campus. They also hold themselves and others accountable for being culturally proficient and deliver culturally relevant and responsive curriculum and programming to the campus and surrounding communities.
Identity-Based Leader Development
This paper proposes a new, identity-based model of leader development that focuses attention on the key transitions that shape leaders' careers, specifying processes and moderating conditions for identity transformation. Implications for designing experiences and training that take identity processes into account are drawn.
In developing collective leadership identities, processes that involve participants in engaging across boundaries (functional, hierarchical, geographical) are recommended.
Helping people make identity transitions—allowing them to shed outdated identities that hinder change and creating opportunities for them to practice (and make mistakes with) new identities is a key component of leadership development.
Career Development & Employability
Public Speaking & Persuasion
Check out this digital version of ASOC's public speaking workshop with a special emphasis on being vulnerable and transparent leaders; no powerpoint! Interacting with one another more organically without a formal presentation on the wall is encouraged.
PR, Marketing & Branding
Check back soon for more.