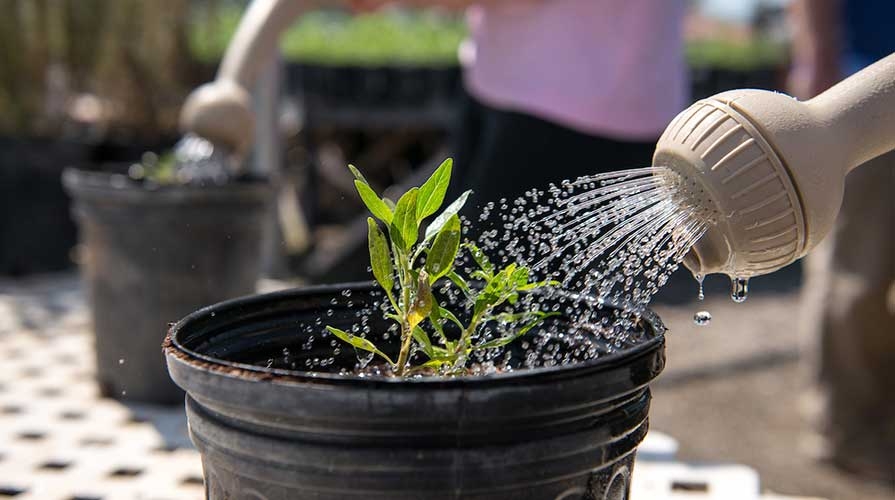 Flowing taps, running washers, functional ACs and heaters, and thriving green spaces are snapshots of the varied and vital roles water has in our lives.
The severe drought that ended in 2017 spotlighted the fact that fresh water is limited in supply and impacted by climate change. As a college located in the sunny Southern California region, Oxy strives for responsible water stewardship.
Because of our location, the water standards and policies set by the state of California and the city of Los Angeles lay the groundwork for Oxy's actions. Low-flow faucets, shower heads and toilets are the standard on campus. Regulations indicate that water savings need to increase over time, as evidenced by the passage of L.A.'s Existing Building Energy and Water Efficiency (EBEWE) ordinance.
The Oxy community can lend a hand in water conservation efforts by quickly noticing dripping faucets, running toilets or broken sprinklers. If water problems are spotted, you can report them online and they'll be fixed!
System-wide improvements to campus water usage are underway. In the utility tunnels running underneath campus, steam travels to half of the campus buildings, warming them up during the winter months. Beginning in Fall 2018, steam traps are being replaced to more efficiently capture steam so it can flow back into the system and be reused. Updates to the main underground water pipelines map are currently in progress, as an accurate map is key to developing an impactful strategy for water usage on a campus scale.