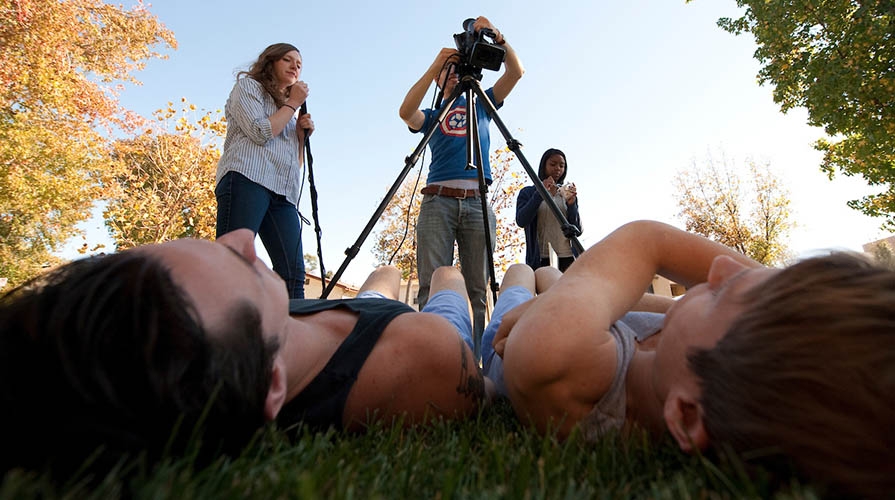 Media Arts and Culture at Occidental College promotes internships for credit as part of the academic experience, as well as study abroad in the fall of junior year. There are also multiple College-based award opportunities to fund student projects and summer research.
The department prioritizes story, originality, and ingenuity over notions that producing media requires access to large sums of money or specialized equipment. That said, the department is constantly updating its equipment and facilities, and student media productions follow institutional IRB ethical regulations, city filming permit authorizations, and professional guild standards.
The Media Arts and Culture department affords every senior the opportunity to produce either a media production or critical media comprehensives project. The student resources section of this site provides information and support for all these endeavors.
Students can access the MAC Crewbook using their oxy.edu email: HERE