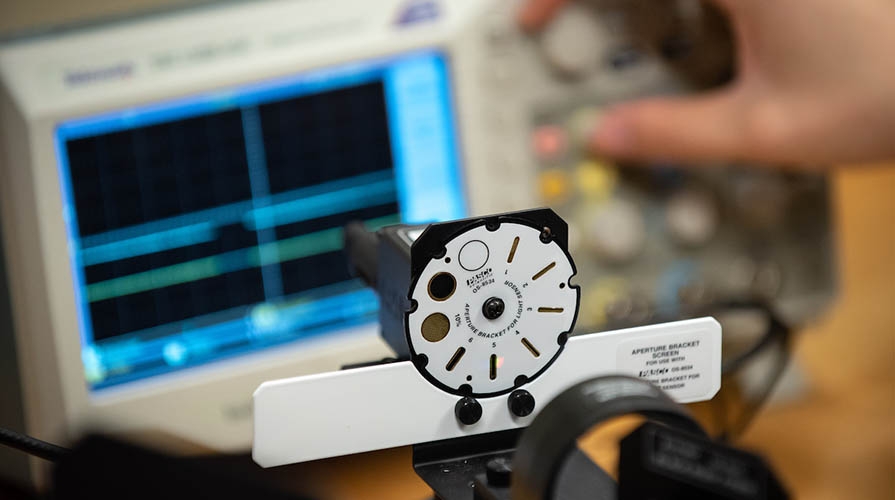 The comprehensive requirement for Physics majors is met by completion of the year-long Senior Seminar (Physics 490/491) with a grade of C or better and by passing a comprehensive examination on the material covered in the Physics Foundation.
Junior Students are strongly encouraged to start taking the Comps Exam during the Spring Semester. 
Spring 2023 Exam dates have been posted under the Physics News and Announcements page.
Guidelines for the Physics Department Comprehensive Exam:
The physics department comprehensive exam will consist of 4 multiple choice exams covering the topics presented in Physics 110, 117, 230, 240.
 
The exams will be given twice a semester at roughly 2 month intervals during the semesters in which Physics 490 and Physics 491 are offered and at no other times.
 
You must be in the spring semester of your Junior year and have completed the four foundation courses (Physics 110, 117, 230, 240) in order to take the exams. If you want to take the exams earlier than this (e.g., to facilitate studying abroad) then you must have explicit written approval from your advisor as well as the instructor in Physics 490/491.
 
Each exam period will be 3 hours long. You may work on any number of the 4 topical exams you want during the exam period. Each of the 4 topical exams will consist of 15 multiple choice questions.
 
You will be given a list of physical constants but you will need to memorize all of the relevant equations needed to take this exam.
 
Please bring something to write with when you take the exam.
 
No calculators are allowed.

The exams will be graded in the following way. You get one point for each correctly answered question and no points for questions which are not answered or are answered incorrectly.

Passing score for a given topic is 9. Topical exams may be passed individually in any order you choose. You must pass all 4 topical exams to pass the comprehensive exam.

One requirement for obtaining distinction, see Physics Department Distinction Policy for details, requires passing all 4 parts of the exam with combined score of at least 46 of the best of the 4 dierent topical exams. You may retake the exams in order to improve your combined score.

The completed exams are retained by the instructor. Copies of the exams are not to be distributed. Supervised student access to prior exams is at the discretion of the instructor.