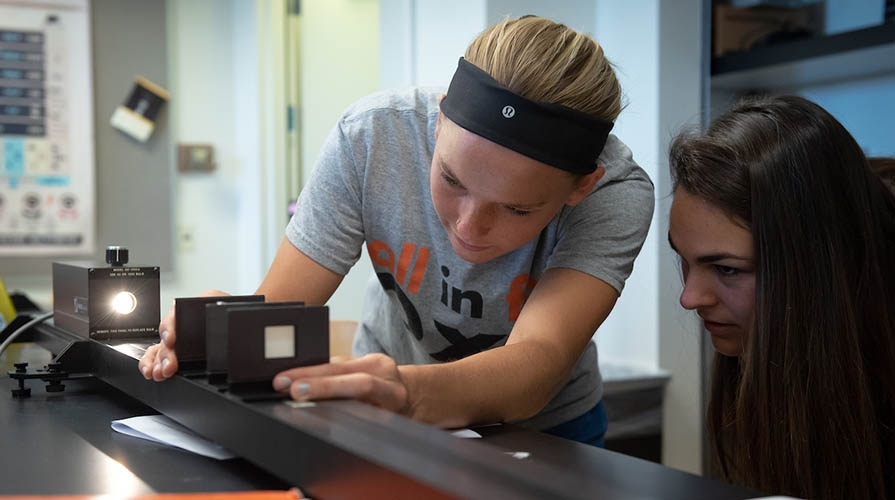 Occidental College, in general, and the Physics Department, in particular, offer many summer research opportunities to students.
The college supports research over the summer through the Summer Research Program. In principle, any student can apply to this program to research anything they like. In practice, however, most physics student team up with physics professors on their research projects.
The Physics Department has a long and strong tradition of engaging students in our research. In order to facilitate conversations between faculty and students, the department holds a annual Physics Phestival. This occurs only once a year right before proposals are due to the summer research program. If you are interested in doing research in the department over the summer (a fantastic experience BTW) you really need to attend this Phestival. During the Phestival professors will briefly explain their research and how many students they plan to take on over the summer. It is then up to you to approach individual professors to see whether a proposal to the summer research program makes sense.  Look for an announcement on the Physics Department home page early in the Spring semester and in your classes.
Some students may want to consider applying for off-campus summer research experiences. Some opportunities to check out appear below, but many more exist. We have a lot of posters with program information on display throughout HSC, so please stop by and take a look at the various bulletin boards throughout the department. (Most are posted in room 122.) 
If you discover that any of the links on this page are no longer working, please let us know.