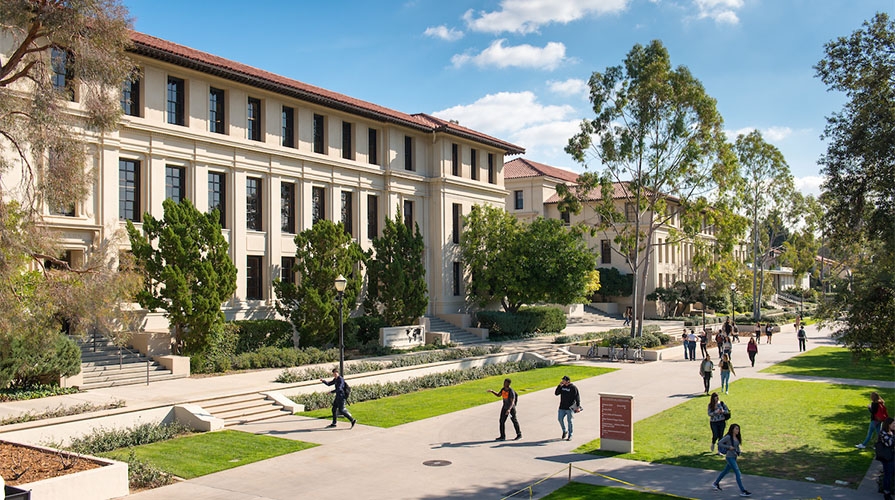 Visit our beautiful campus in the heart of Los Angeles and meet tomorrow's problem solvers, strategic thinkers, and effective communicators.
Oxy graduates are thriving across a range of jobs and industries. Find out where our students go and who hires Oxy grads.
Recruiting at Oxy
The Career Services team is prepared to meet the recruiting needs of organizations interested in hiring Oxy students for internships and full-time professional jobs. There are numerous ways in which employers can recruit at Oxy, including hosting an information session, networking event, industry-focused talk, career education workshop, casual meet-up, or interview day. Recruiting events may be in-person or virtual.
Please schedule recruiting events through your employer account on Handshake or by emailing PJ Lutz, Assistant Director for Employer Engagement and Recruiting, at lutzp@oxy.edu.
Recruiting Calendar
The Hameetman Career Center will host employer recruiting events during the following dates:
Fall 2023: September 11 - November 16
Spring 2024 (tentative): February 5 - April 19
Post Jobs and Internships
Employers seeking undergraduate students and alumni for internships and full-time professional jobs are encouraged to post open positions on Handshake, our career management platform for students, alumni, and employers. Employers can schedule interviews, manage internships & job postings, send messages to students, and review application documents submitted by students. View instructions for posting a job/internship to Handshake.