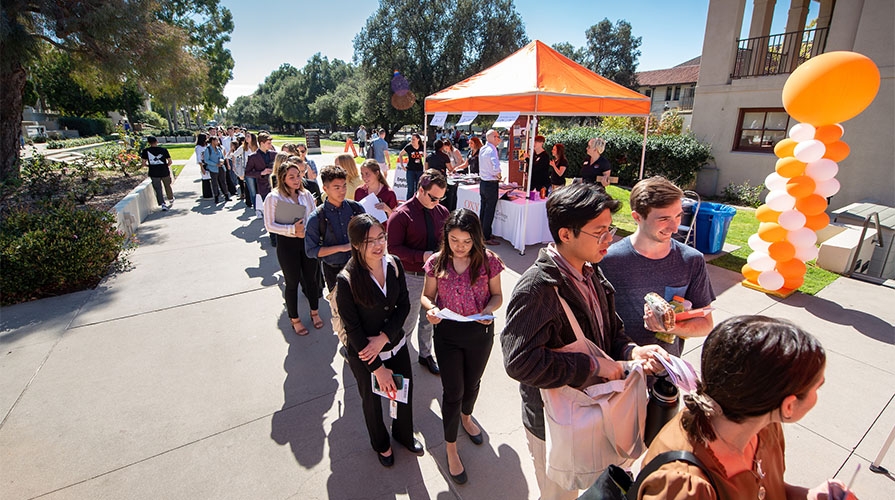 It is never too soon to start thinking about life after Oxy.
Visiting the Hameetman Career Center early and often is the best way to set yourself up for success. Whether you are a first-year student seeking a summer experience, a sophomore or junior seeking an internship, or a senior heading into the job market, the Career Services team is here to help.
A student-centered approach
As an Oxy student, you will benefit from personalized attention beginning in your first year. Our team is committed to helping you connect classroom learning with career-building opportunities before and after graduation. Our advisors will help you clarify your goals for life after Oxy and help you develop strategies to achieve them.
Getting started
Career Services has designed career education seminars to ensure your career exploration gets off to a great start. You will learn about career resources, career technology, and how to make the most of your career advising appointments. You will also build foundational skills for conducting a successful internship or job search and much more.